Donald Trump and North Korea's Kim Jong-Un had their second summit in Hanoi, Vietnam. Featured below are the funniest reactions to this glorious event we gathered from all around the internet.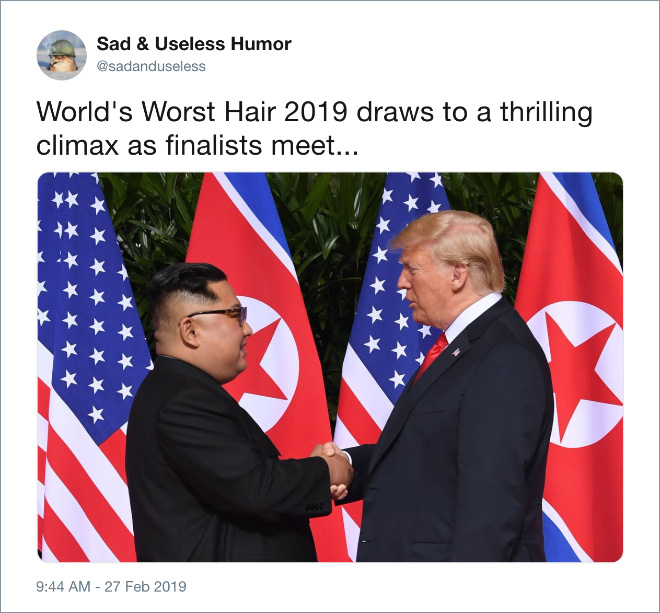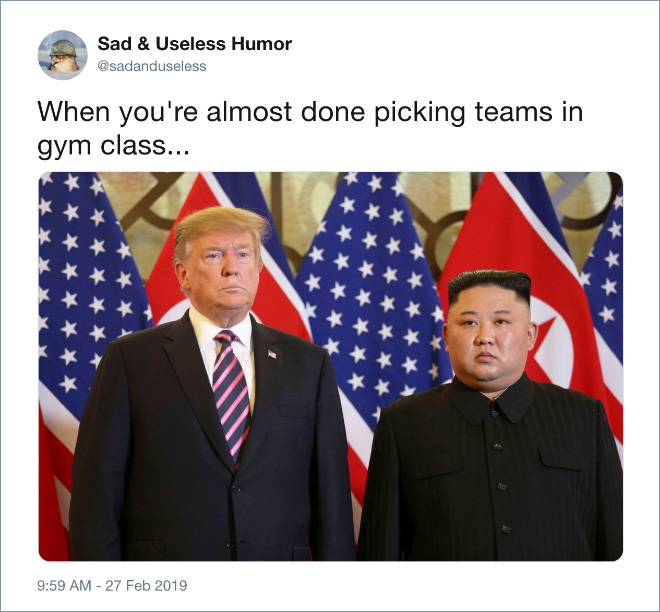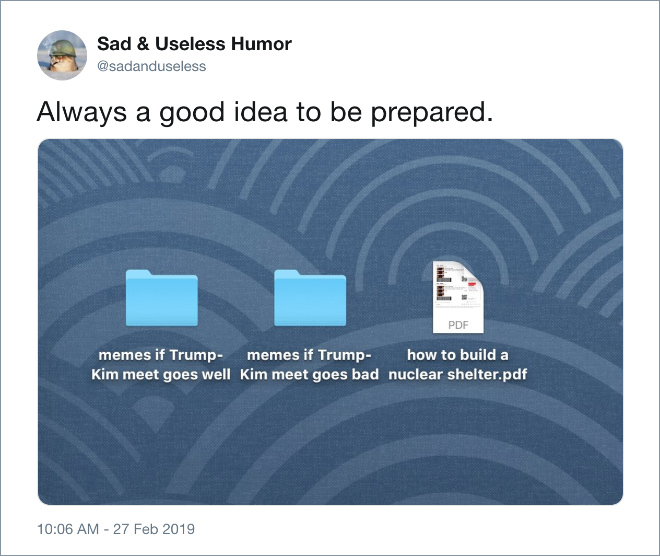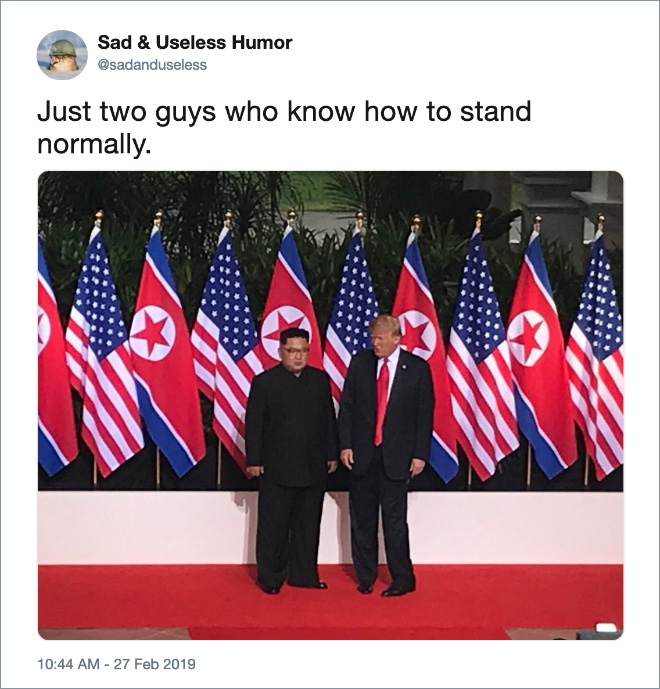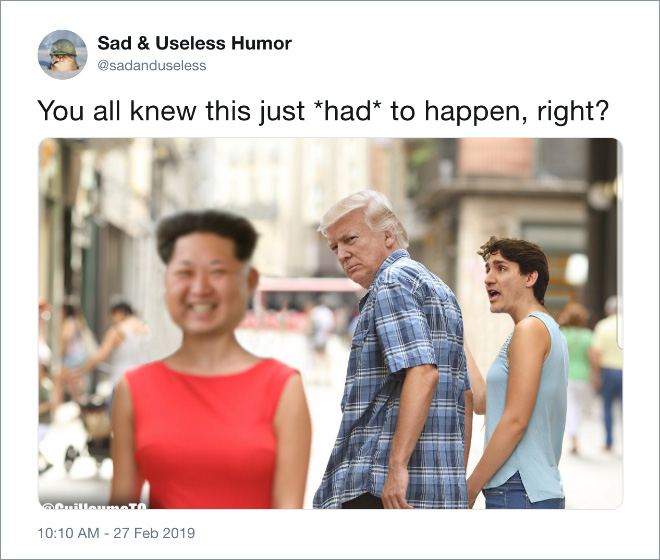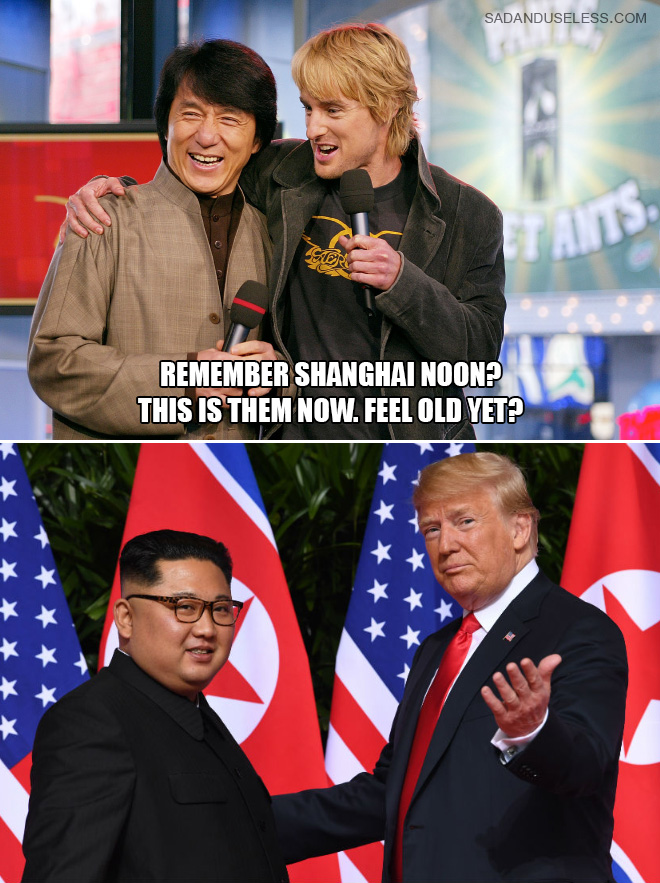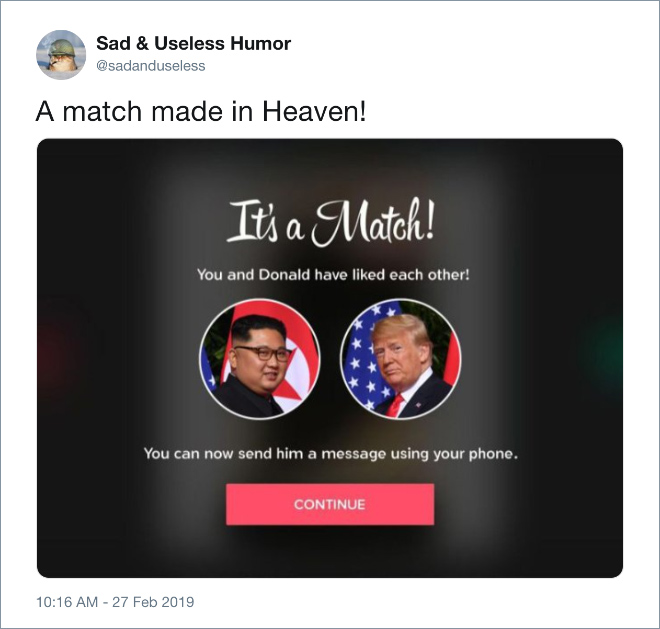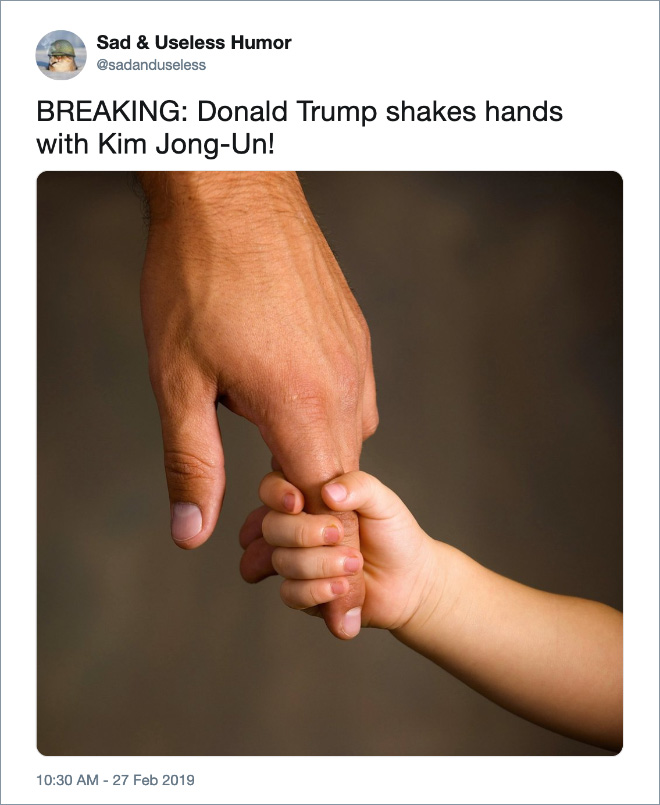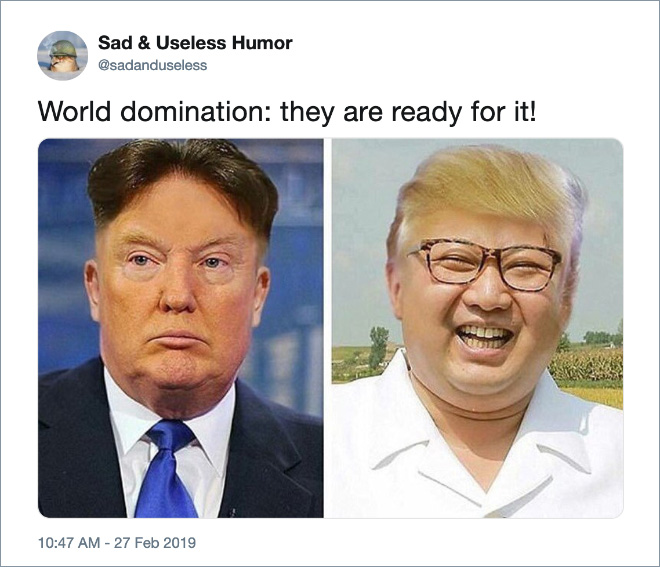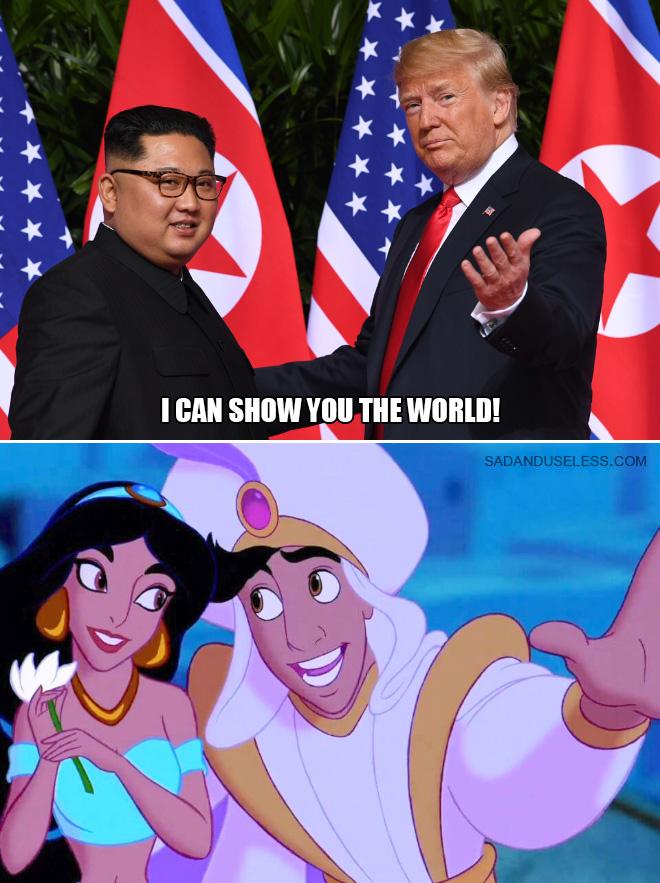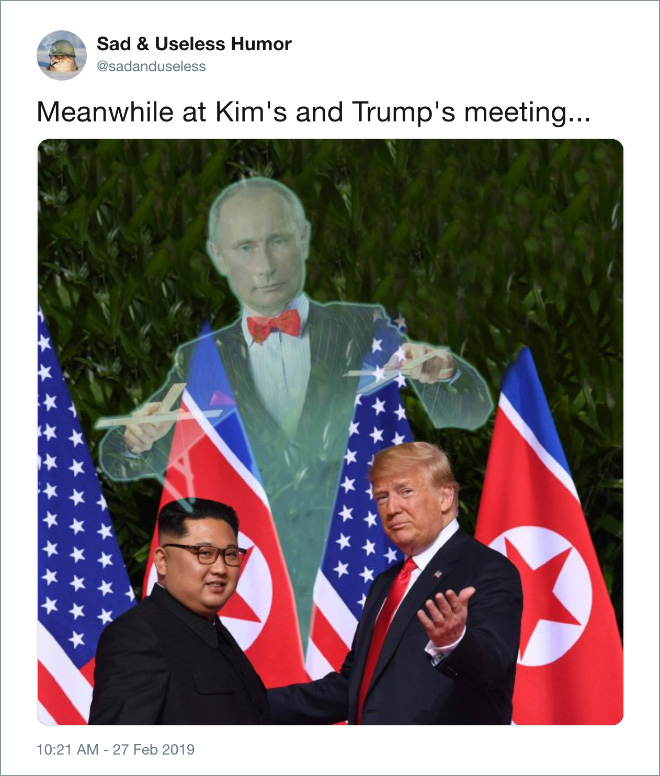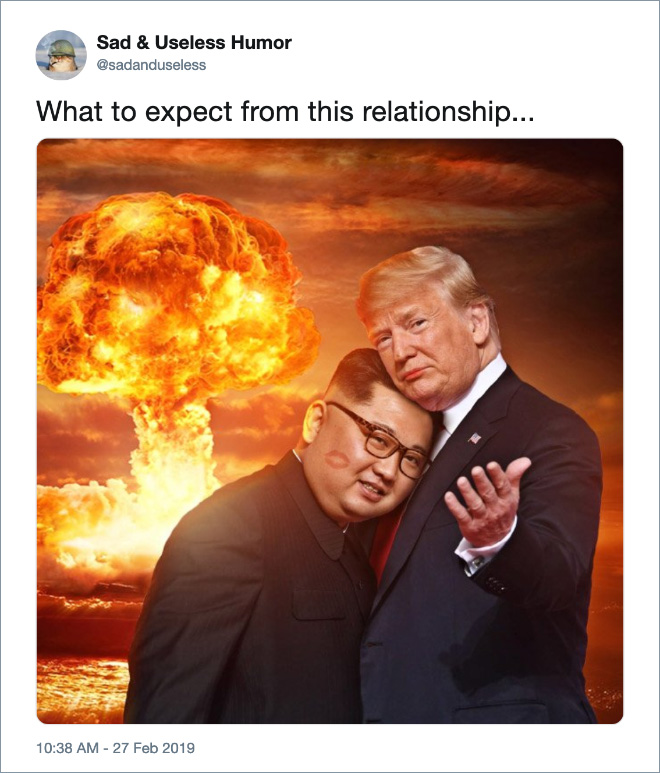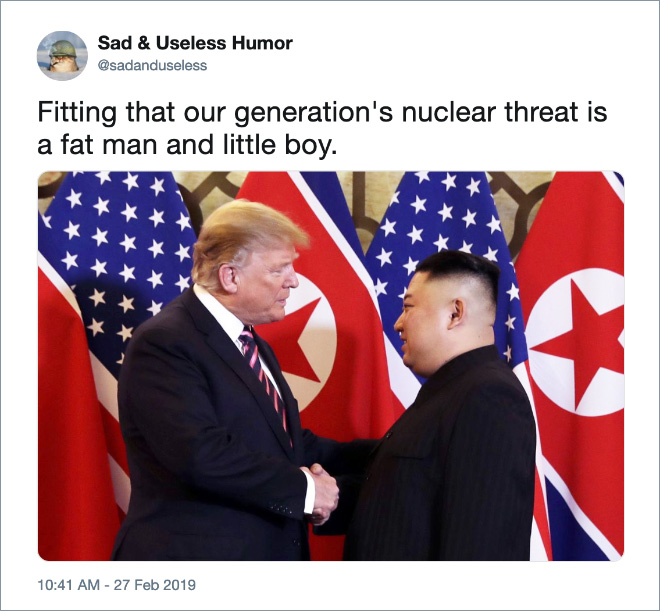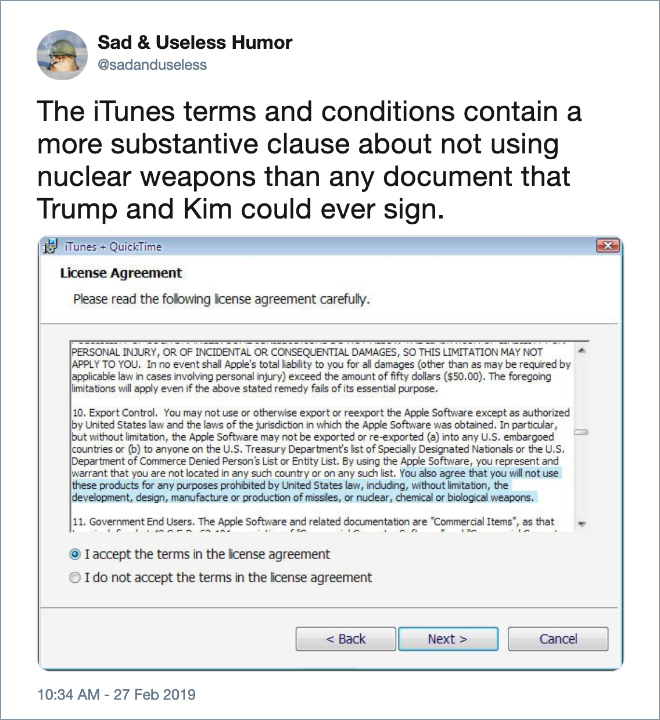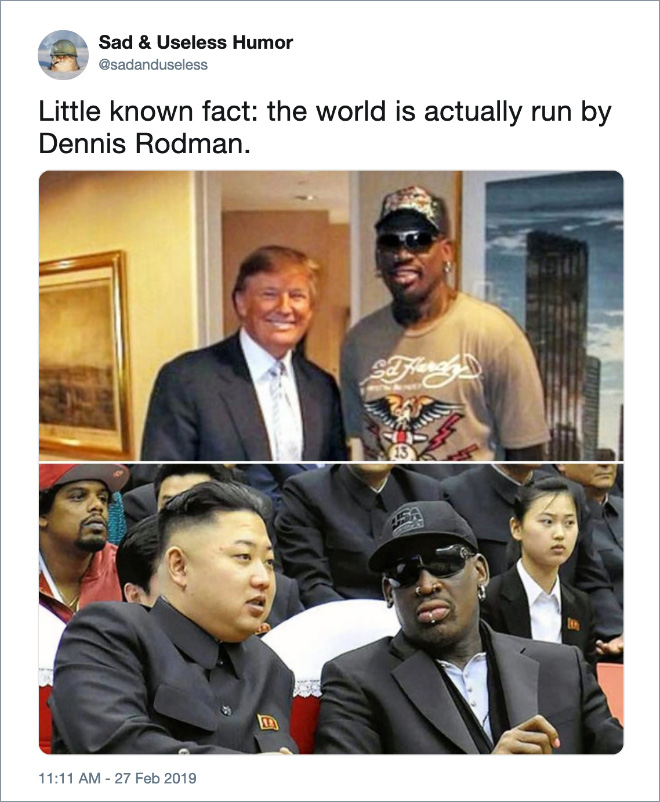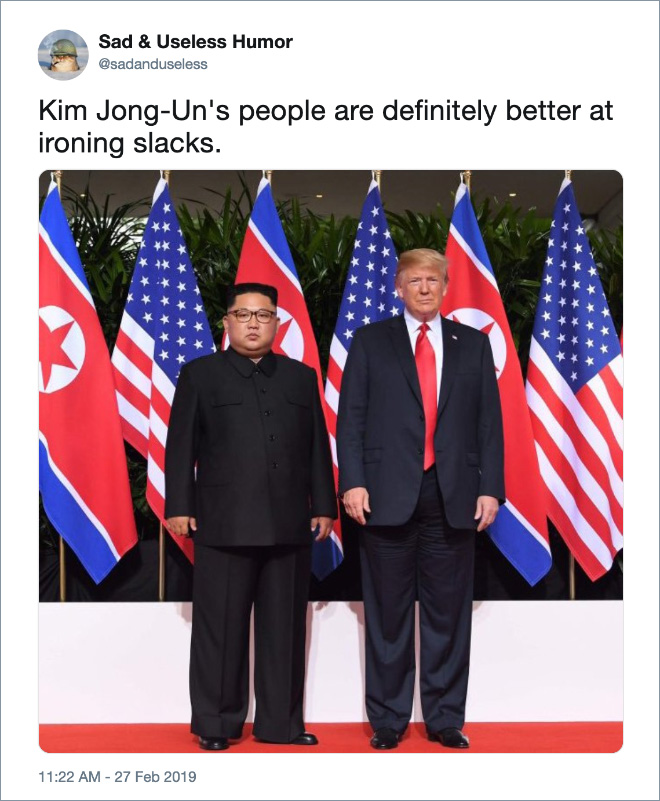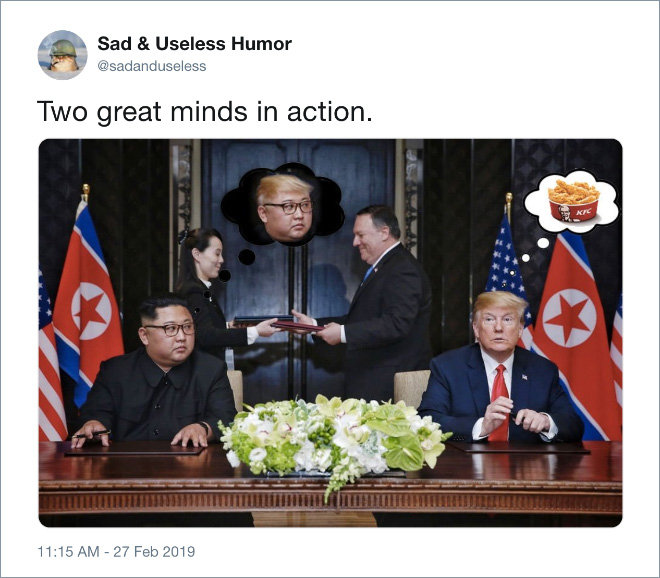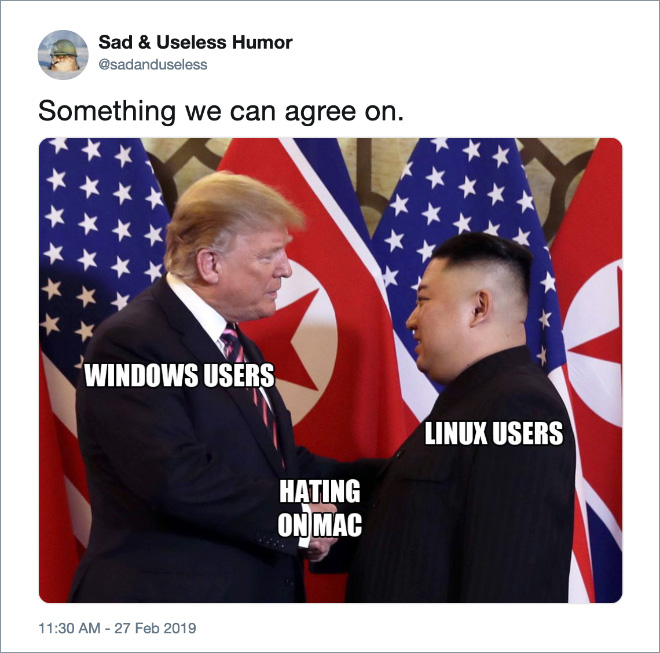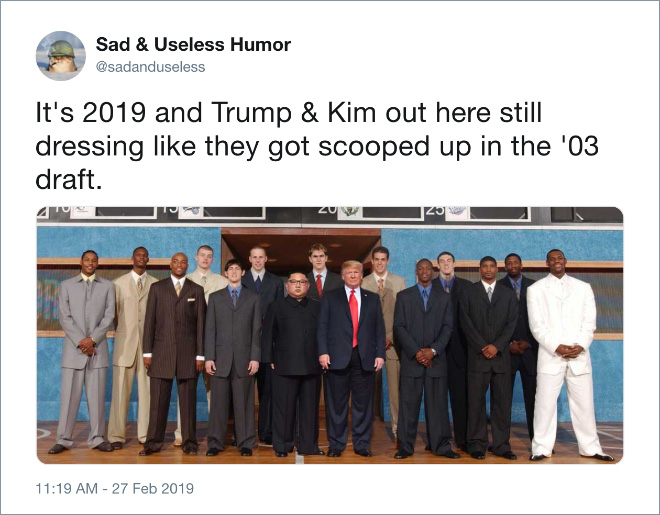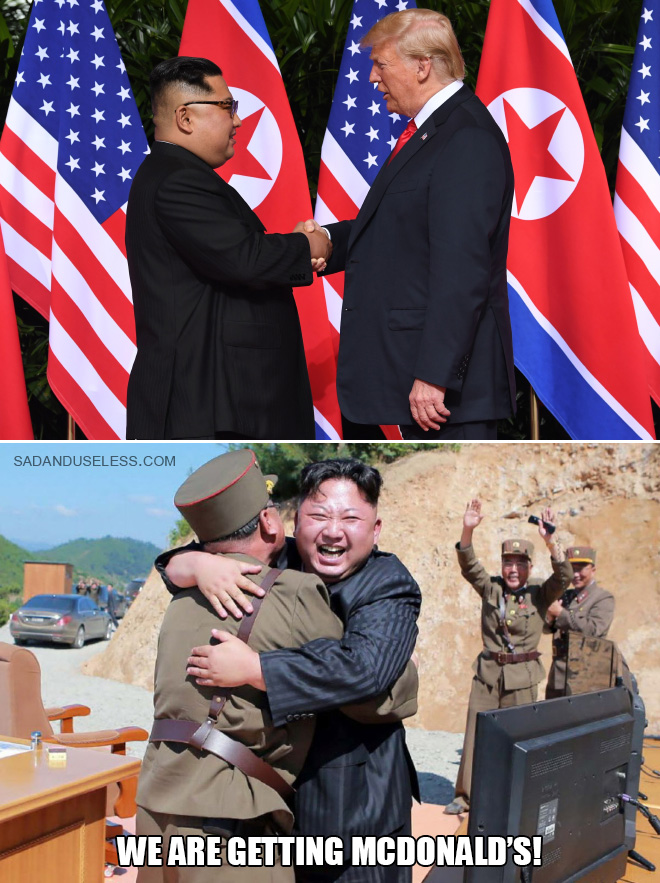 If you enjoyed this gallery, you may also like Trump With Extremely Long Tie, Funniest Anti-Trump Signs, and Trump's Frog Chin.
You scrolled all the way down here! Good job! Keep scrolling!