In this 1940s guide for how male bosses should treat female employees, men were amusingly told that "women are teachable". The booklet shows just how much the work place has changed since World War II era.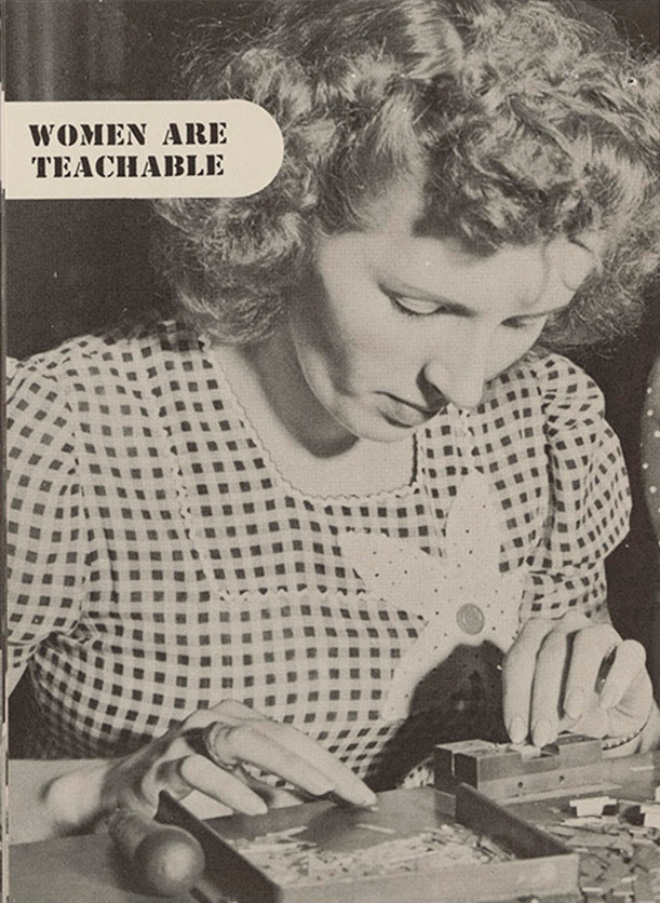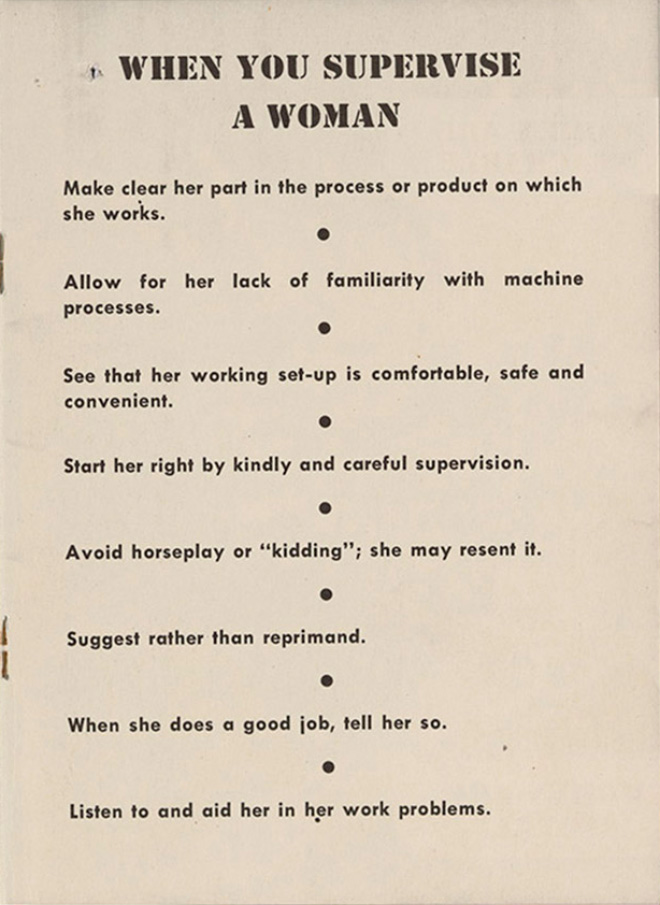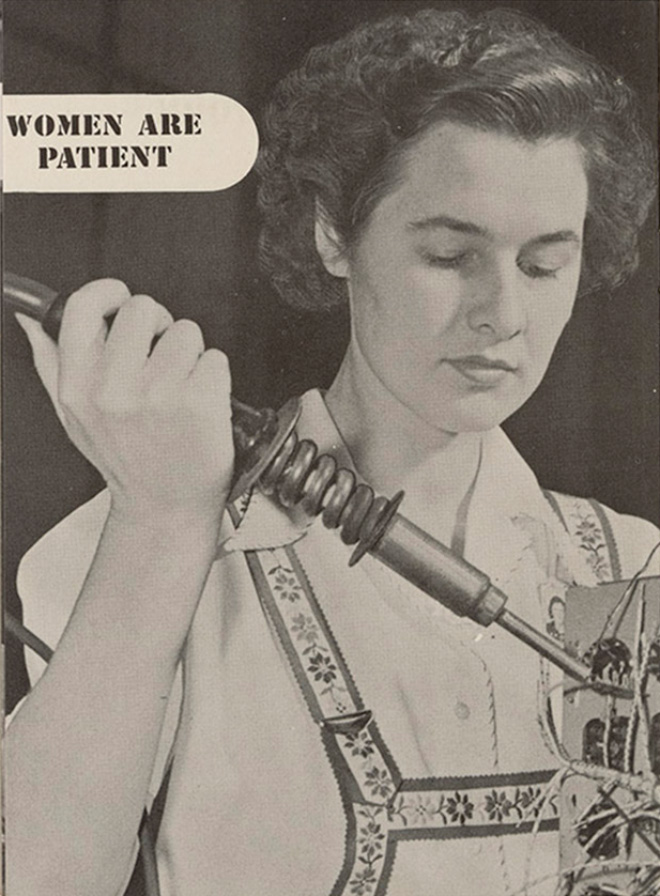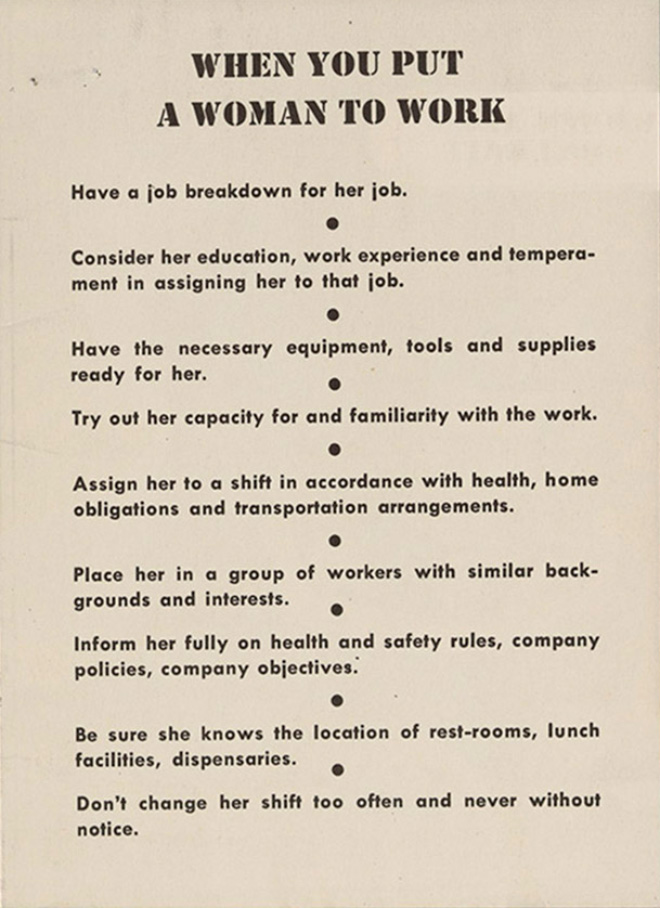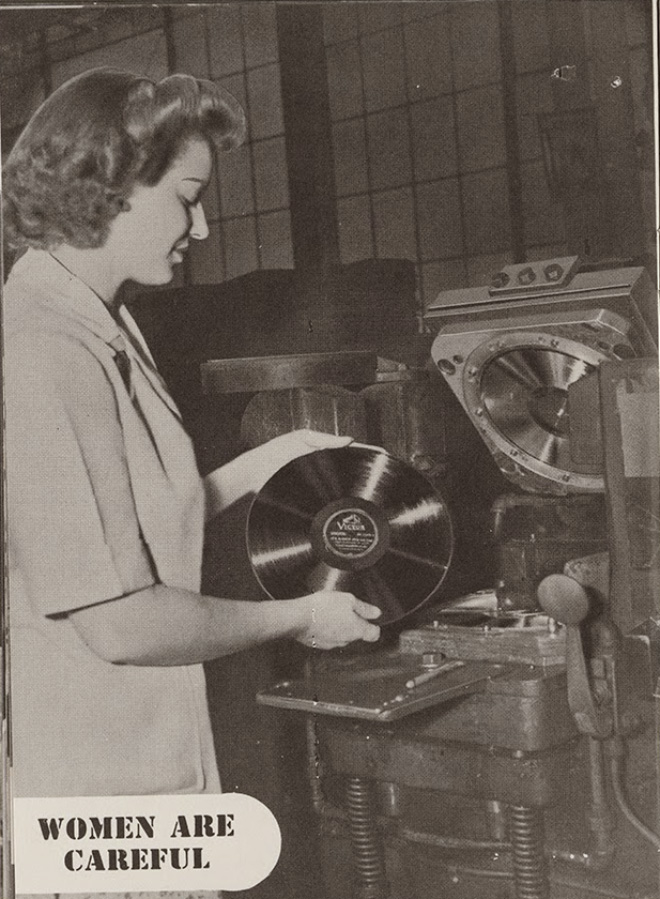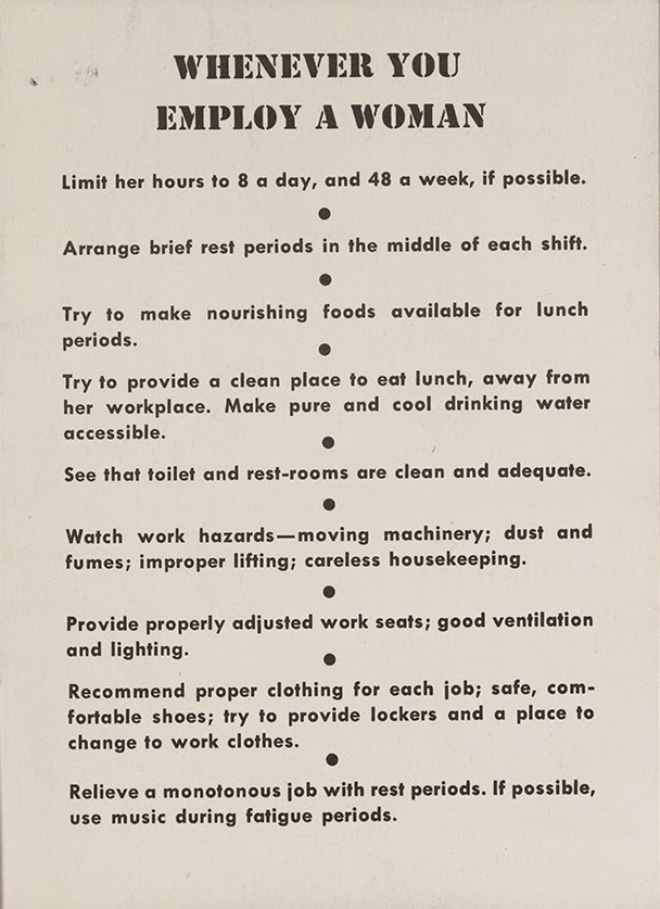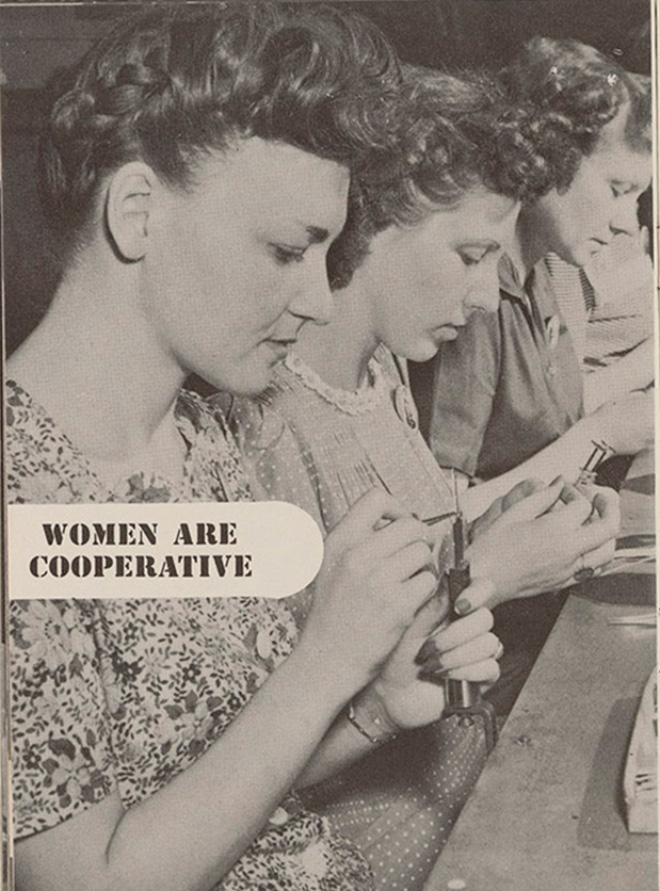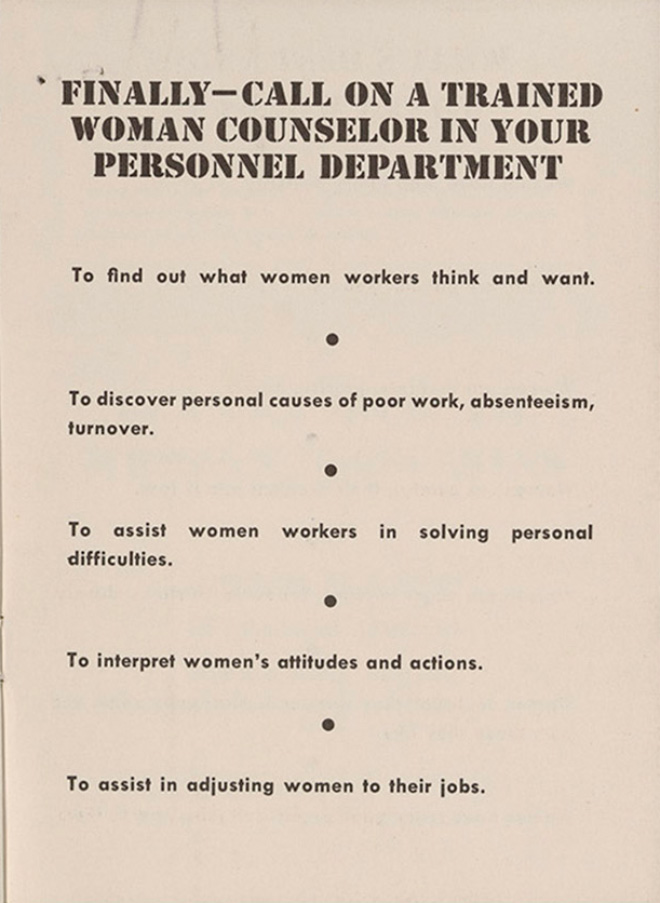 If you enjoyed this post, you may also like Tips For Single Ladies (1938), How To Get a Husband (1958), and Vintage Food Industry Beauty Queens.
You scrolled all the way down here! Good job! Keep scrolling!