Internet's obsession with bacon is undeniable. It's almost like people are worshipping it. So it's no wonder there are entrepreneurs who take advantage of this and try to make money by creating the most outlandish weird bacon products.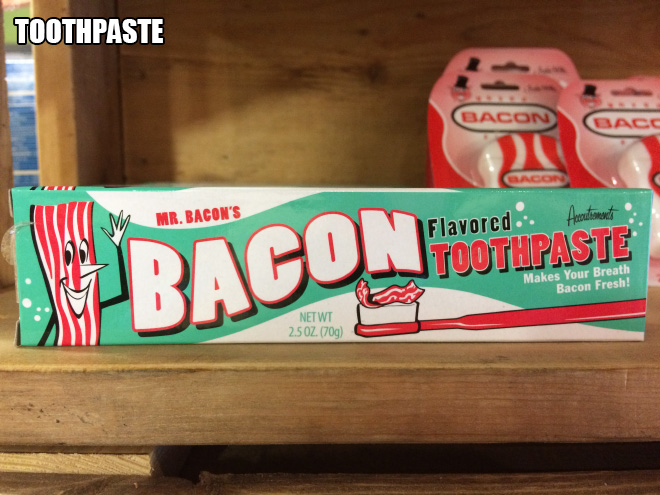 Bacon Toothpaste by Accoutrements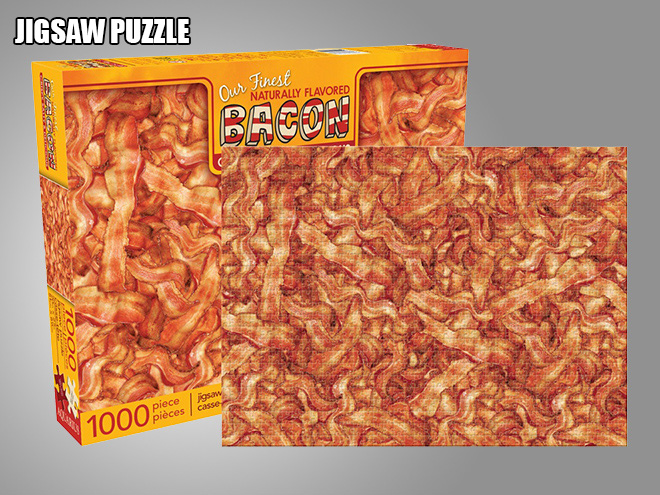 Bacon Jigsaw Puzzle by Aquarius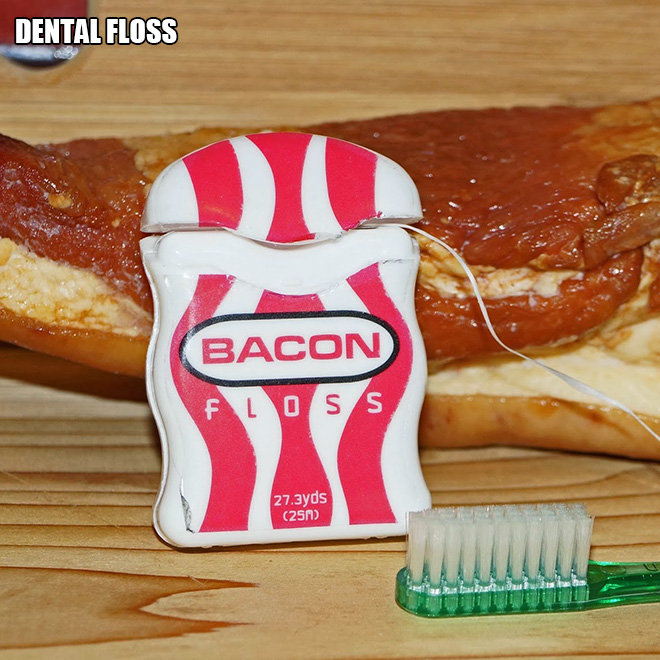 Bacon Dental Floss by Archie McPhee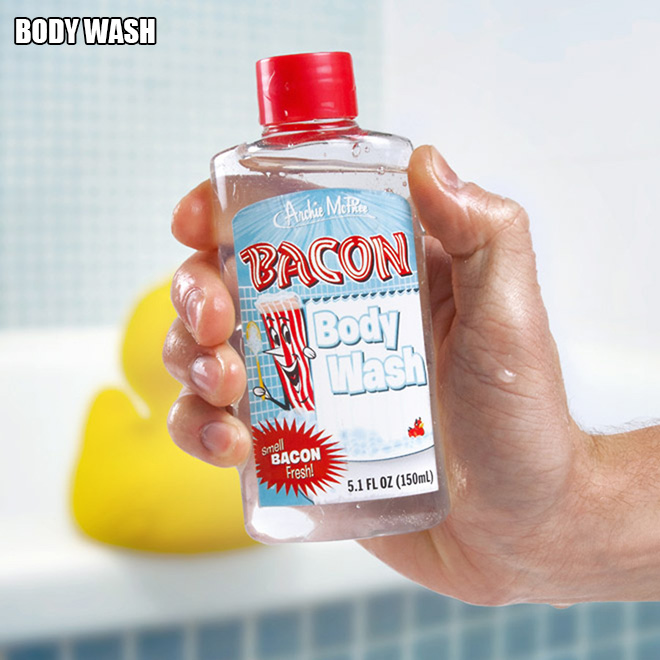 Bacon Body Wash by Accoutrements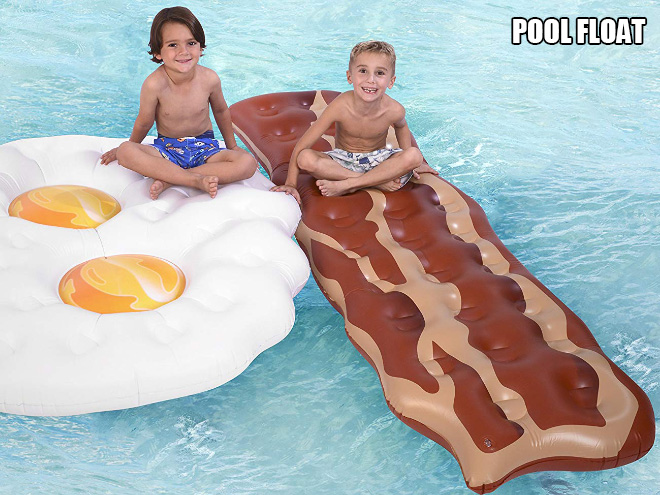 Bacon Pool Float by Kangaroo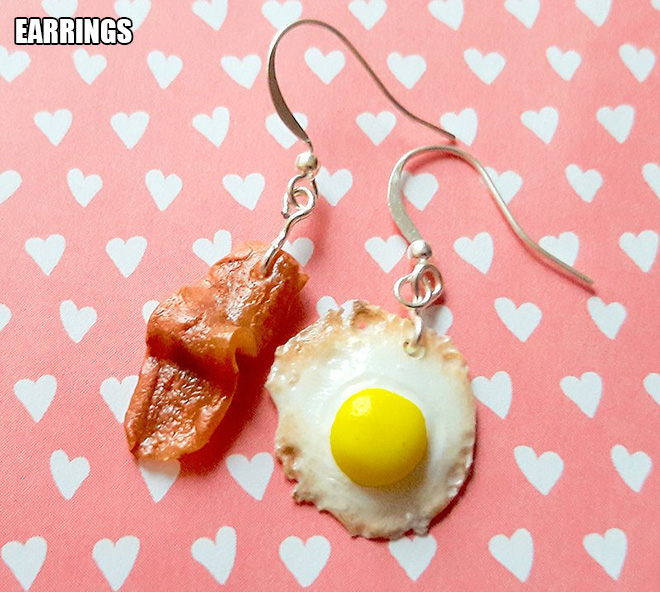 Bacon And Eggs Earrings by WonderlandCharmsShop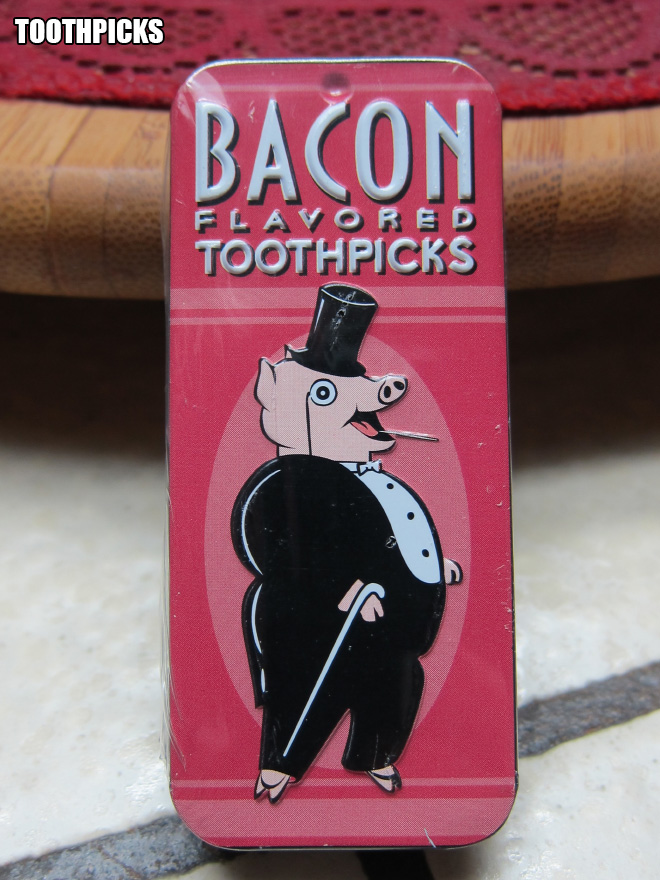 Bacon Flavoured Toothpicks by Accoutrements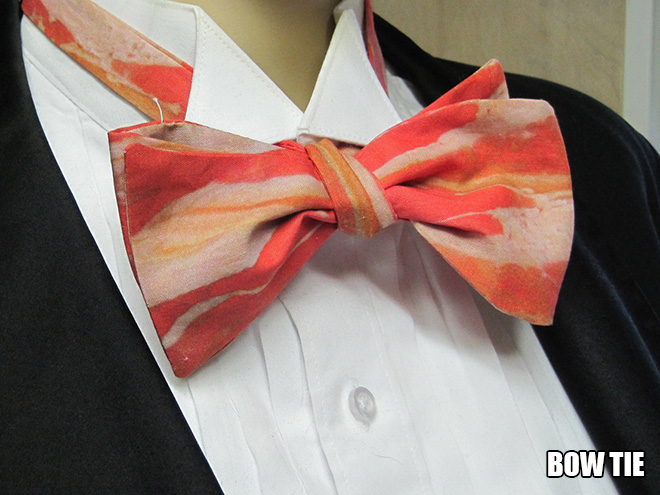 Bacon Bow Tie by Wild Ties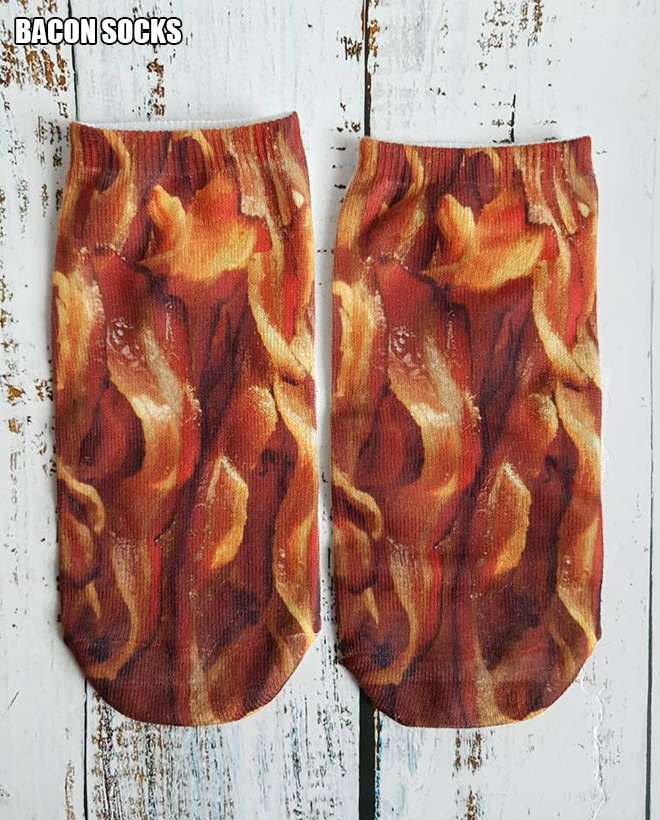 Bacon Socks by FoxyKarmaCreations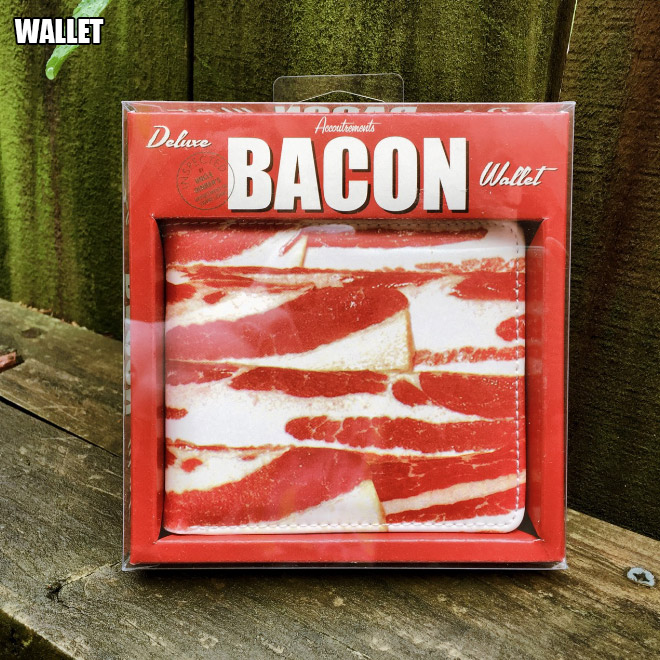 Bacon Wallet by Accoutrements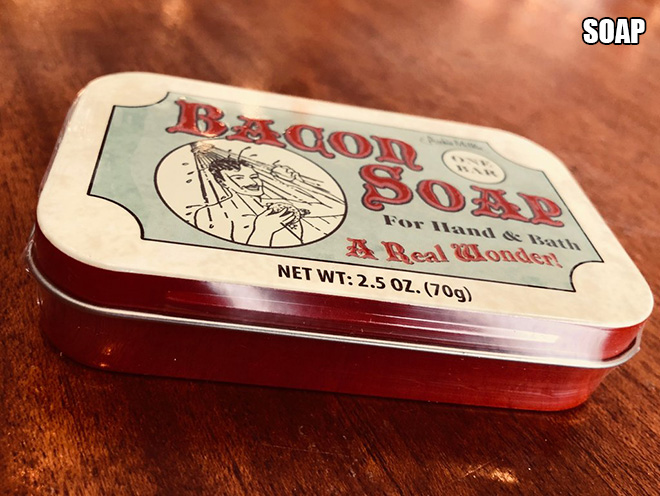 Bacon Soap by by Archie McPhee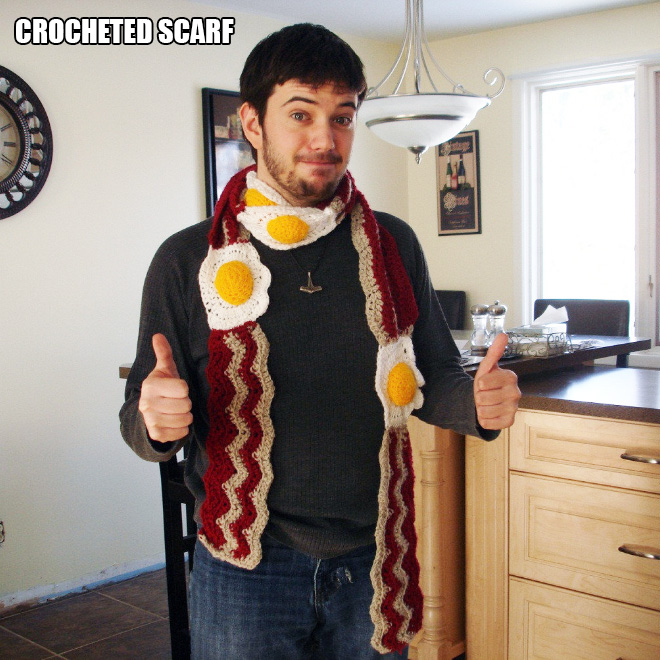 Crocheted Bacon And Eggs Scarf by Penguin Yarns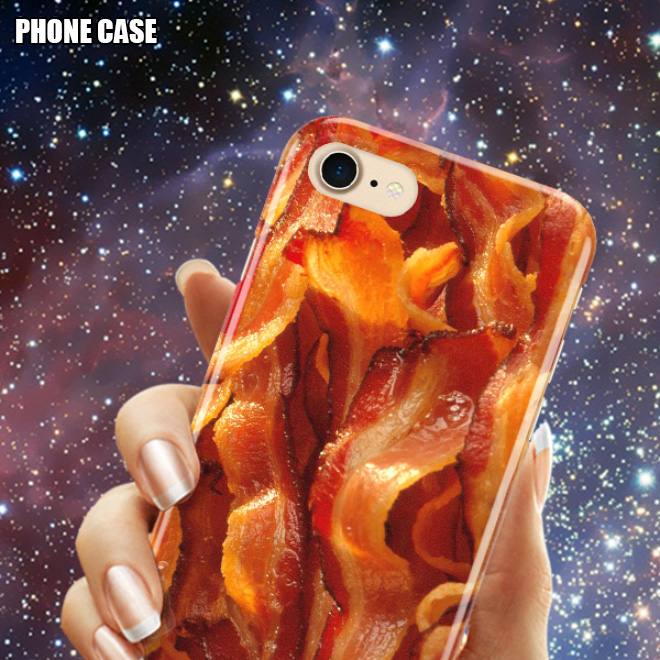 Bacon Phone Case by DistinctInk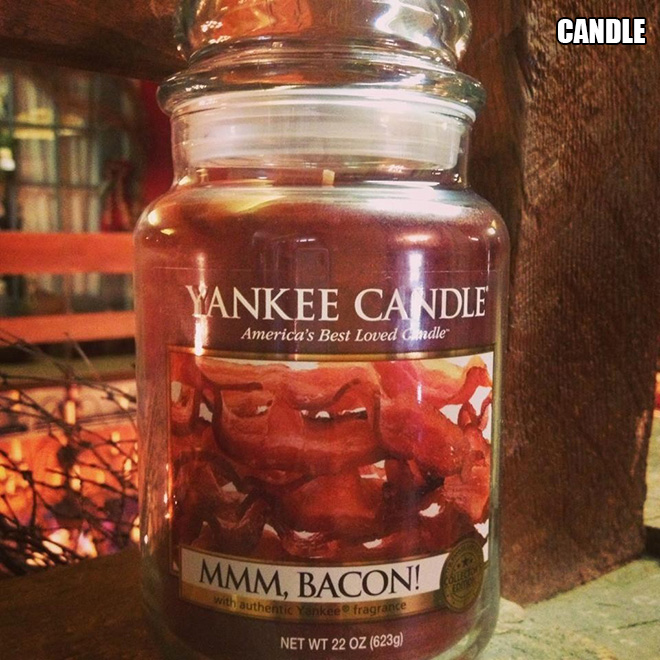 Bacon Candle by Yankee Candle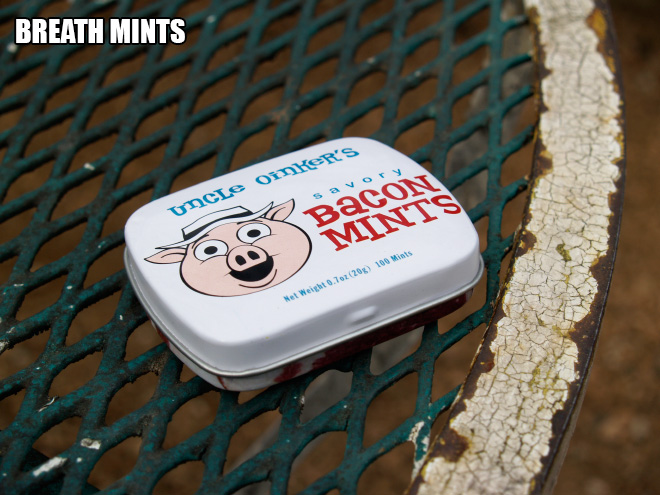 Bacon Breath Mints by Accoutrements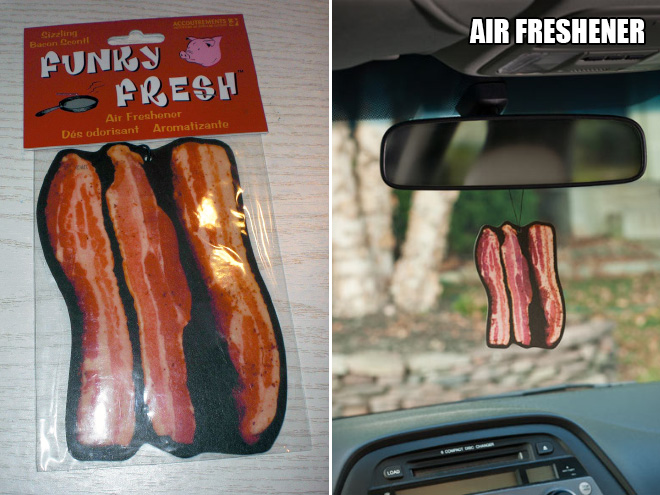 Bacon Air Freshener by Accoutrements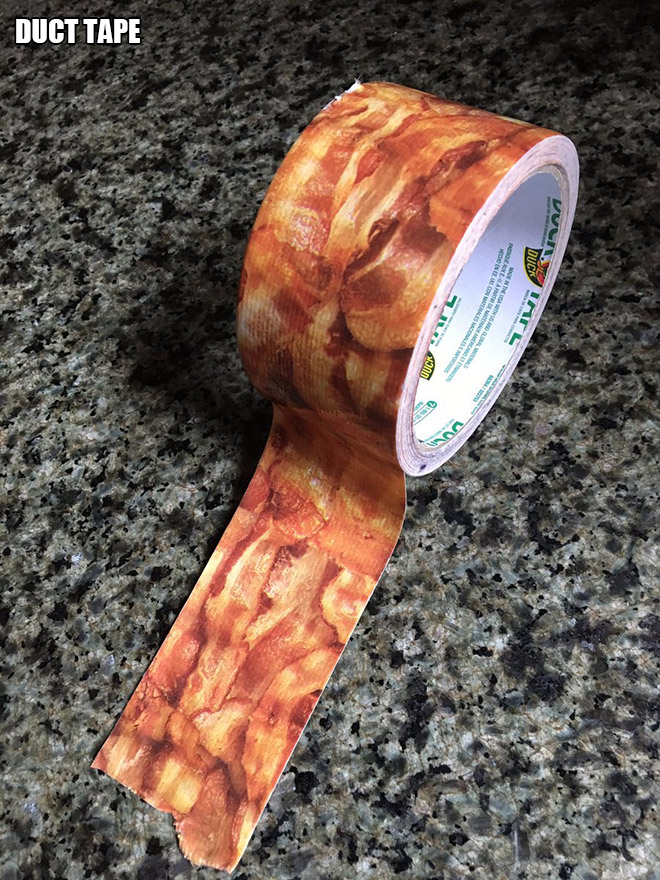 Bacon Duct Tape by Shurtech Brands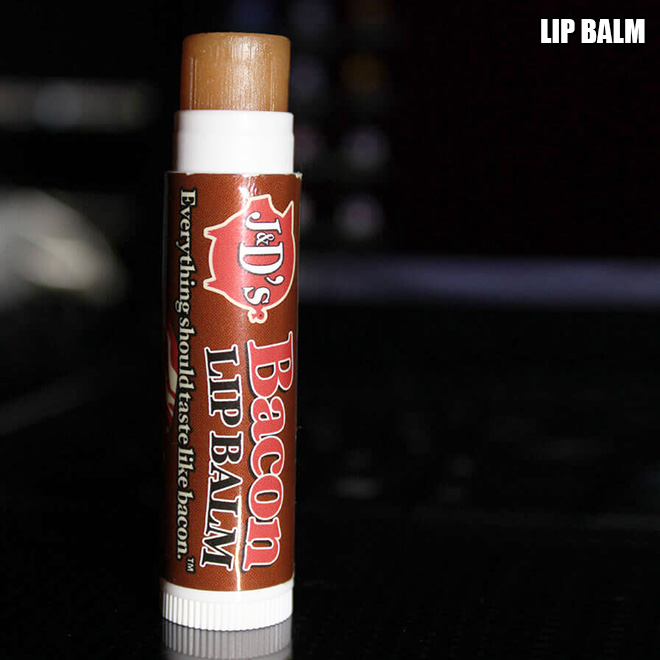 Bacon Lip Balm by J&D's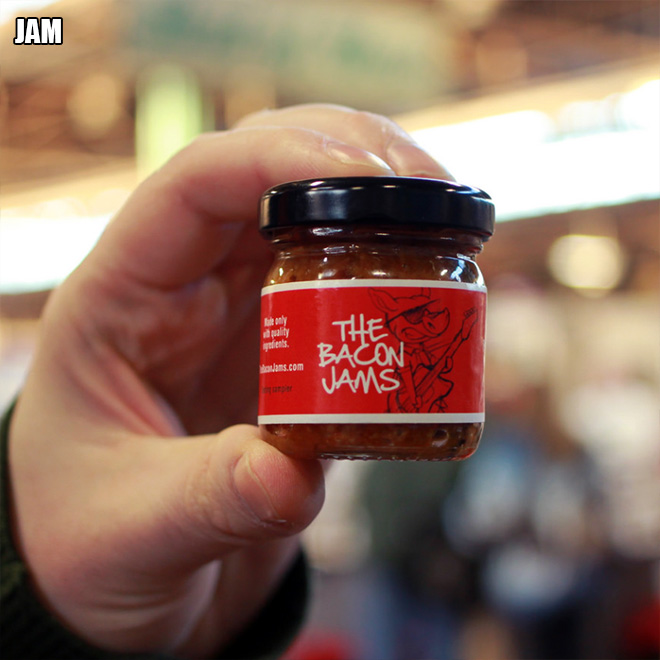 Bacon Jam by The Bacon Jams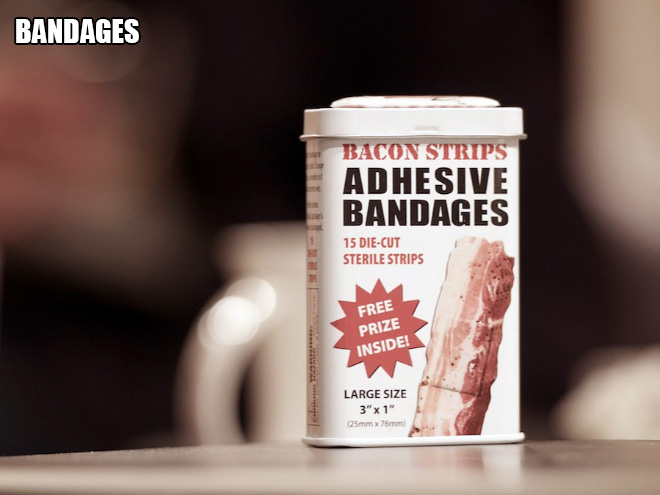 Bacon Bandages by BioSwiss
You scrolled all the way down here! Good job! Keep scrolling!