This hilariously awkward photograph was taken during Trump's recent visit to The Vatican, and while Donald is clearly having a blast, the poor Pope looks terribly sad: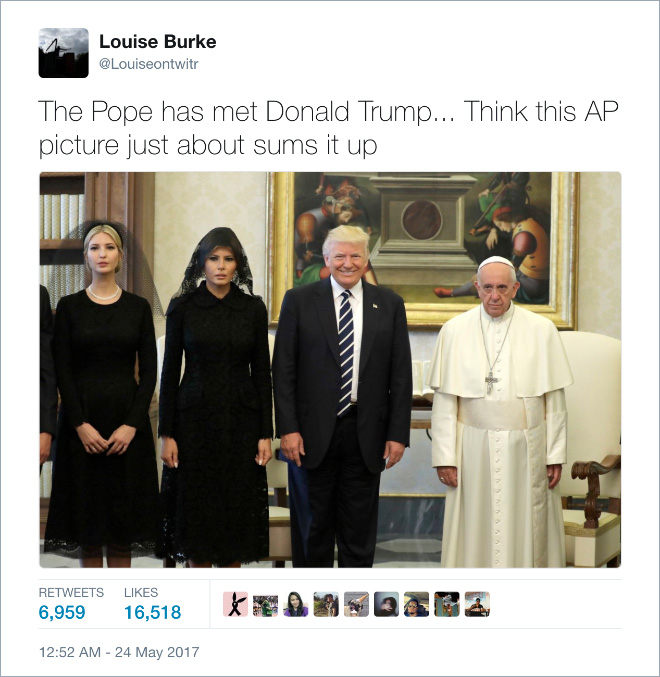 Even funnier than the original picture however is the internet's reaction to it: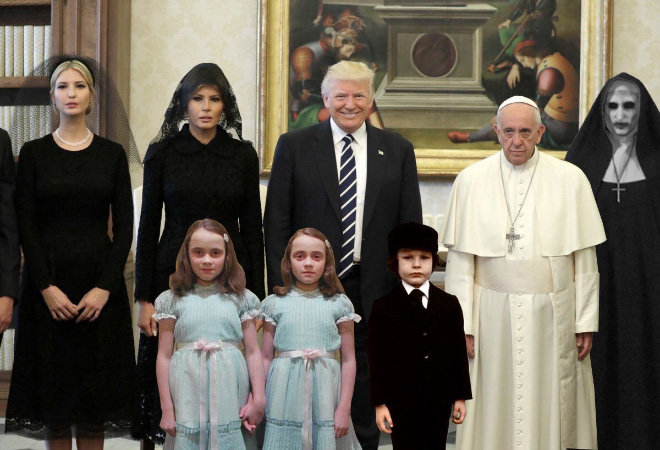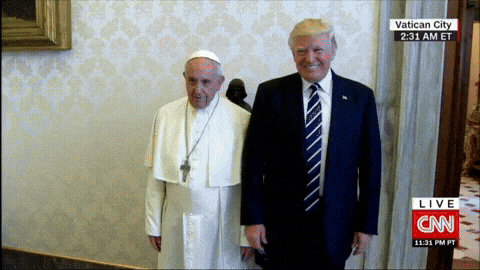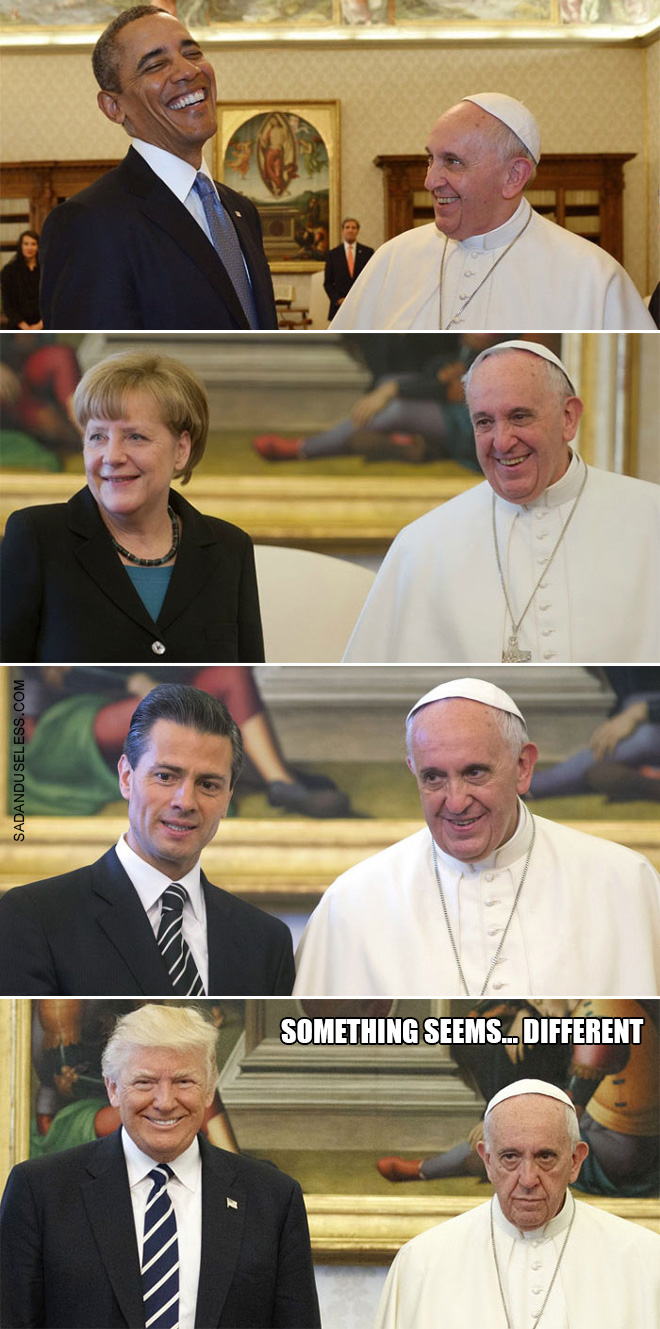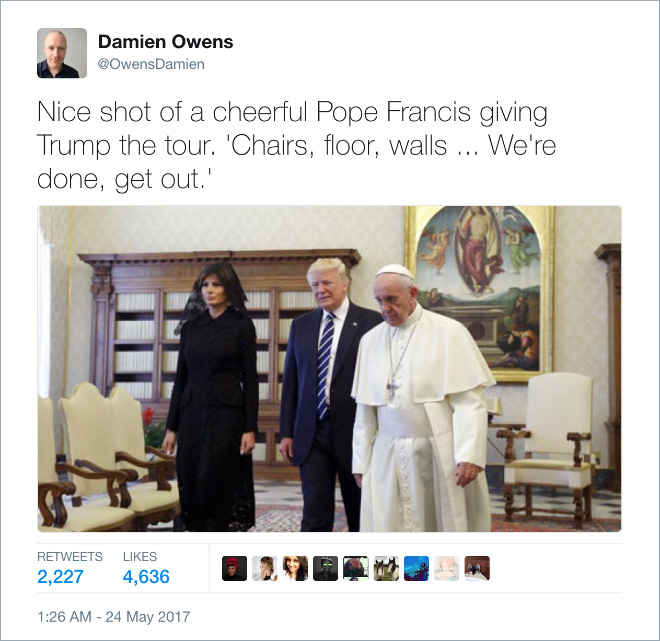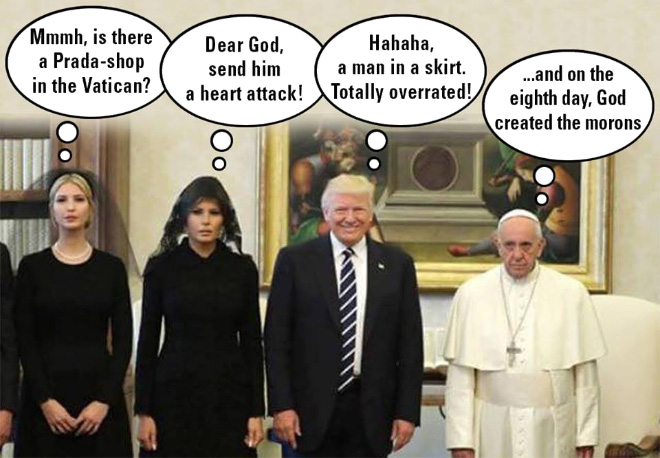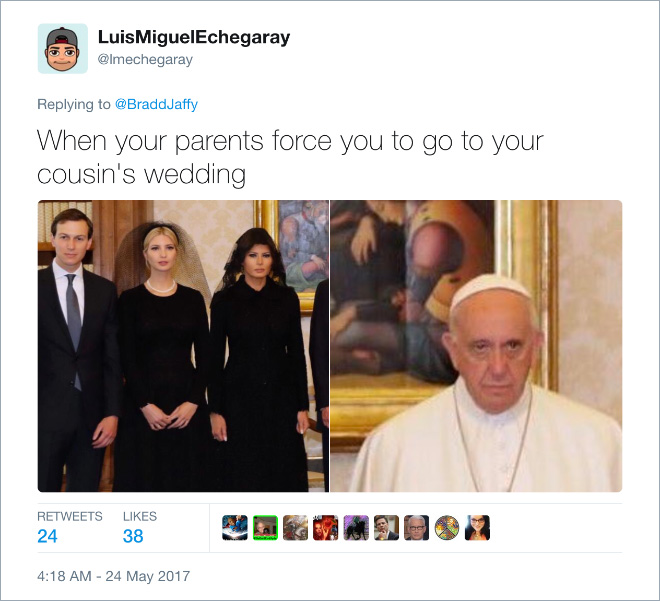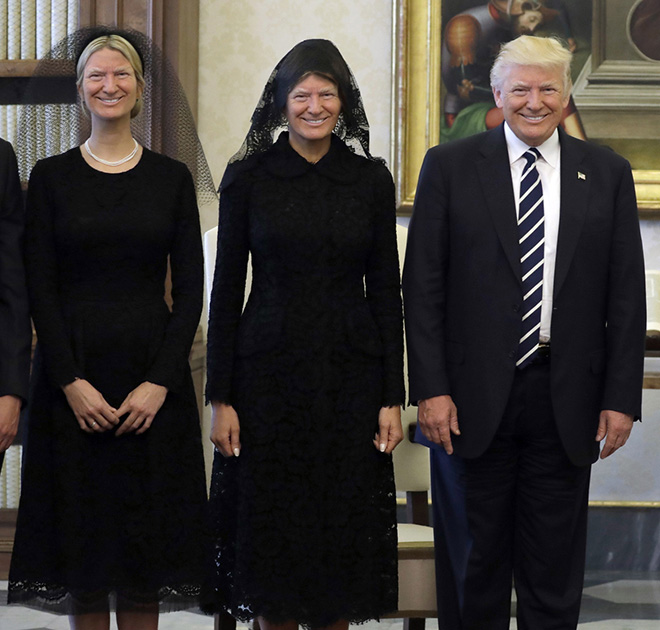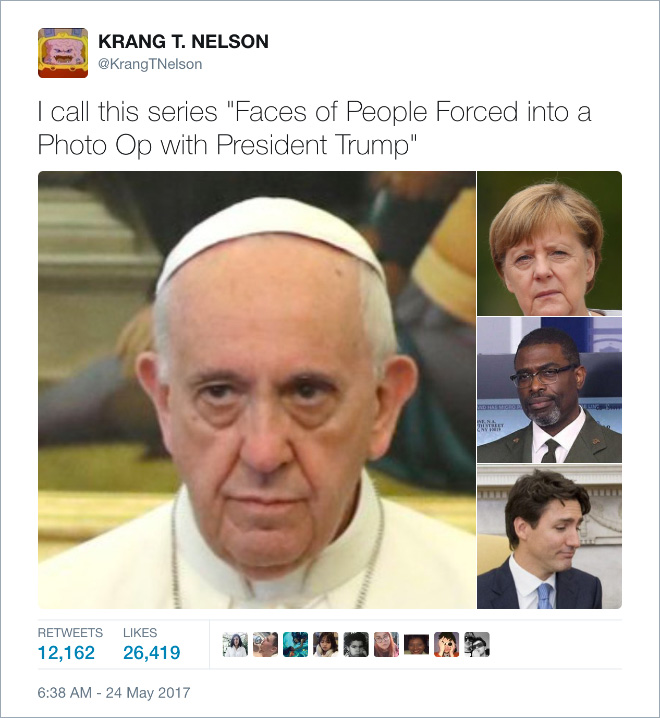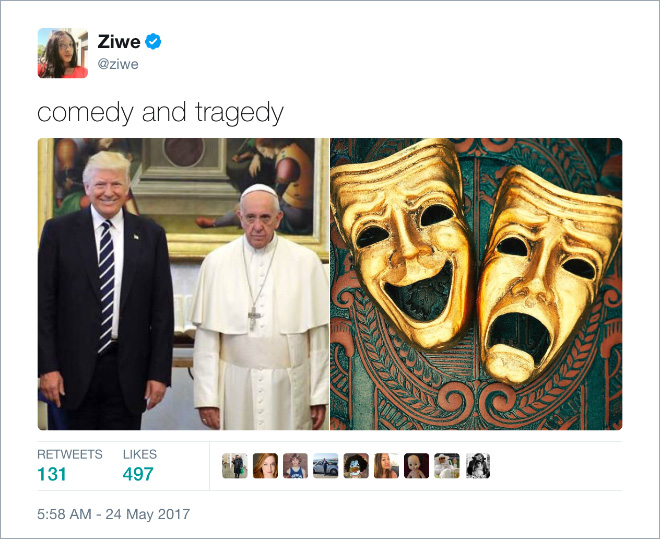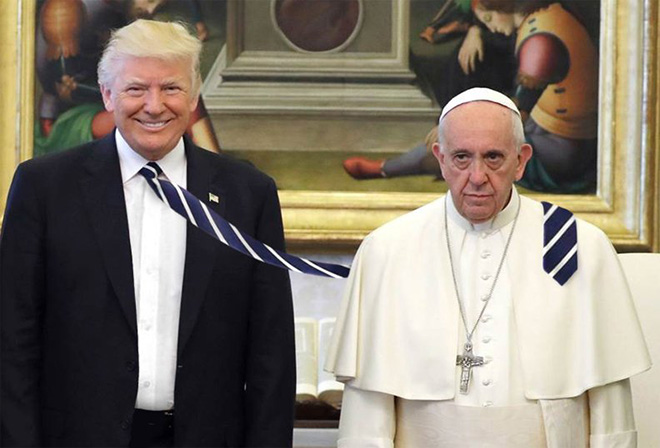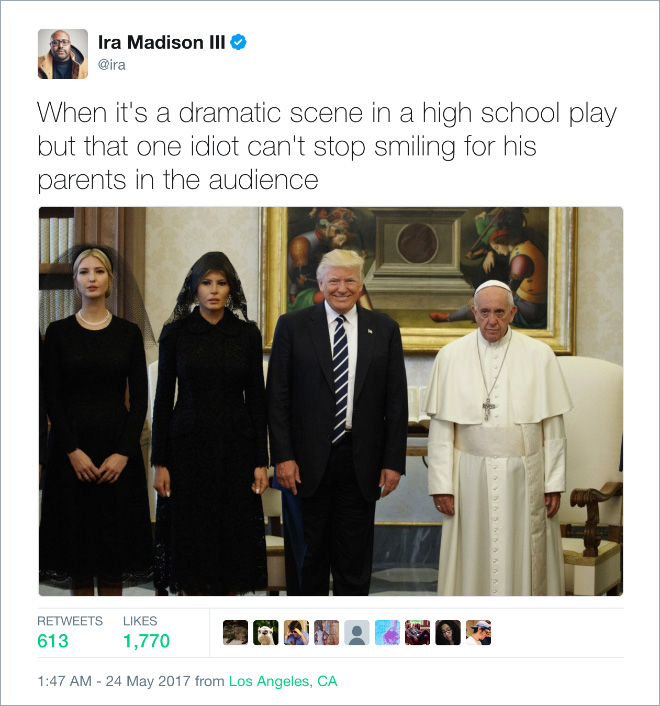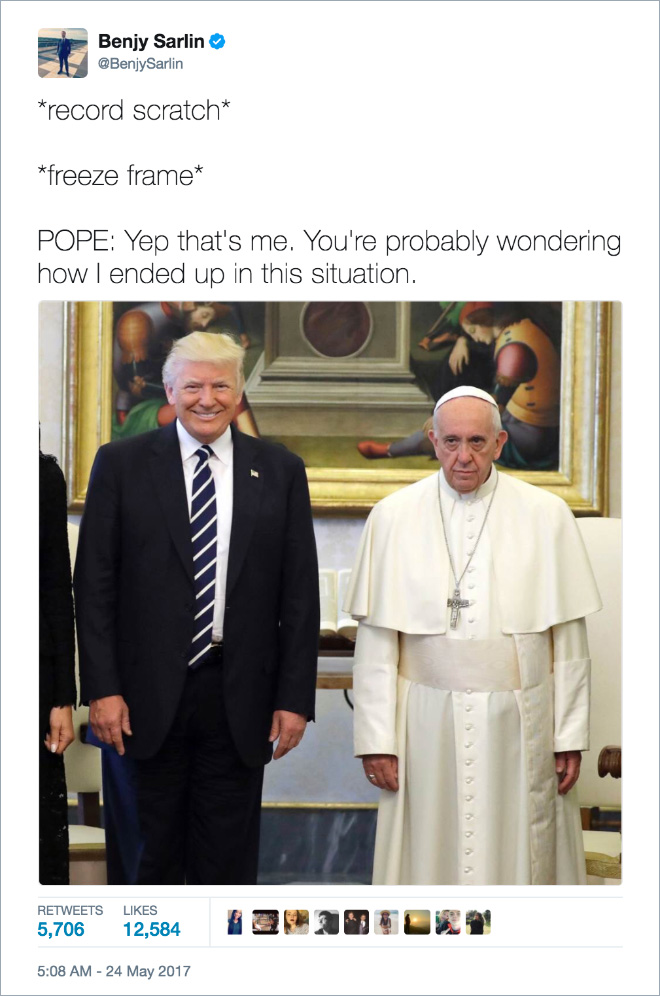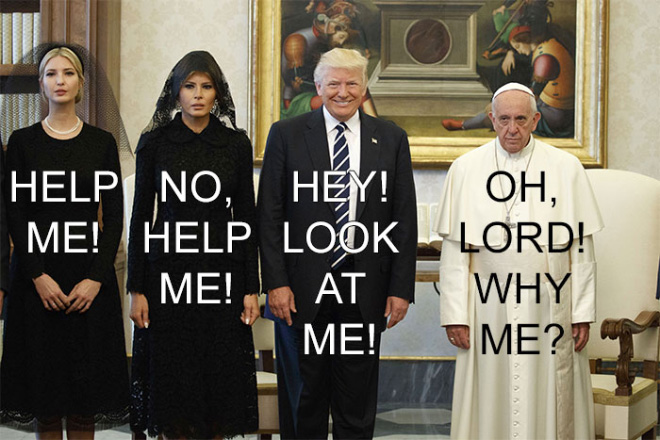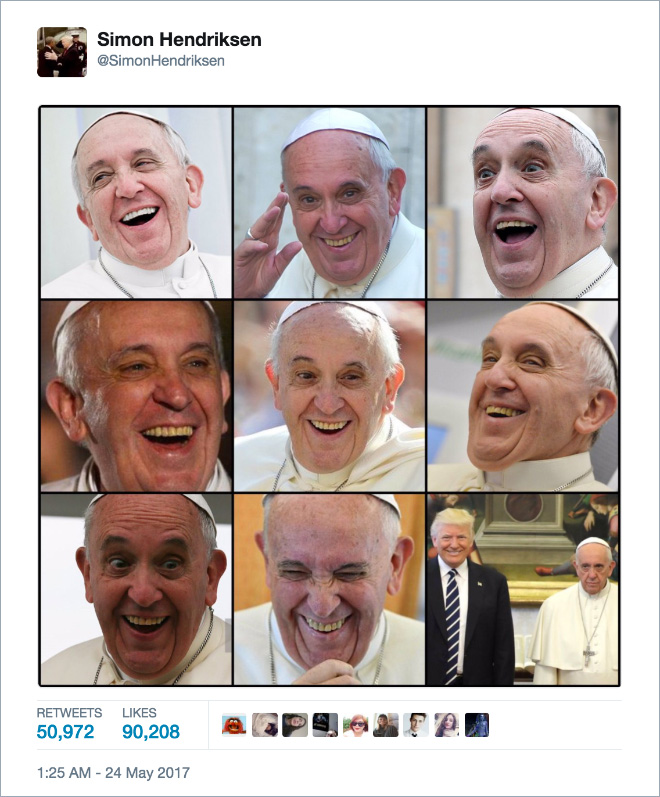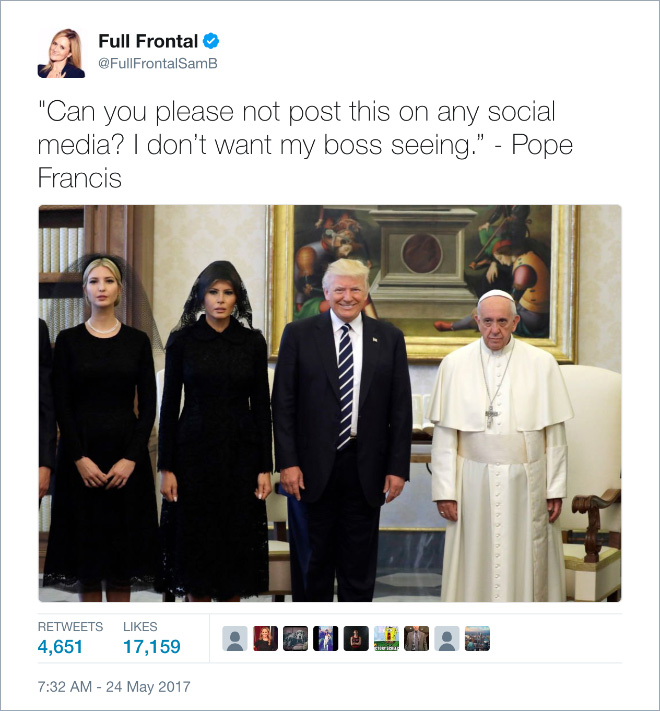 You scrolled all the way down here! Good job! Keep scrolling!