Lance Curran collects pop culture-themed mugs. Lately he's been having fun turning his family members into superheroes and other pop-culture icons by starting a #breakfastmugshot trend on Instagram.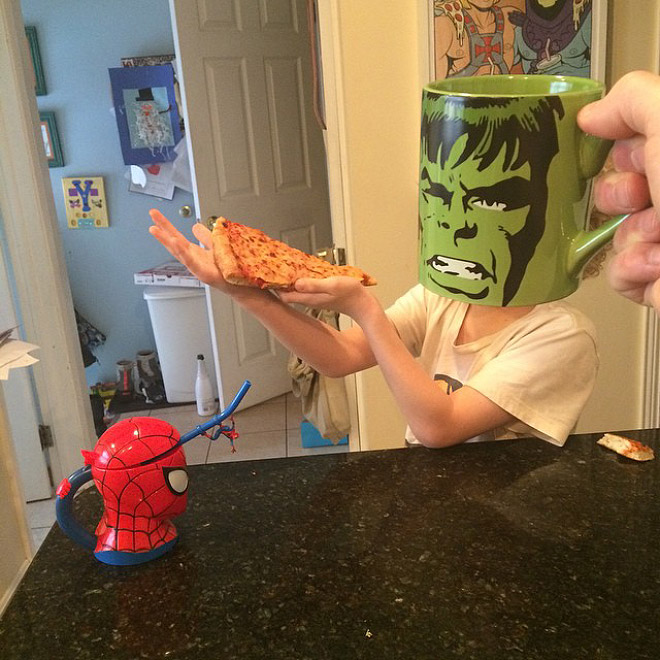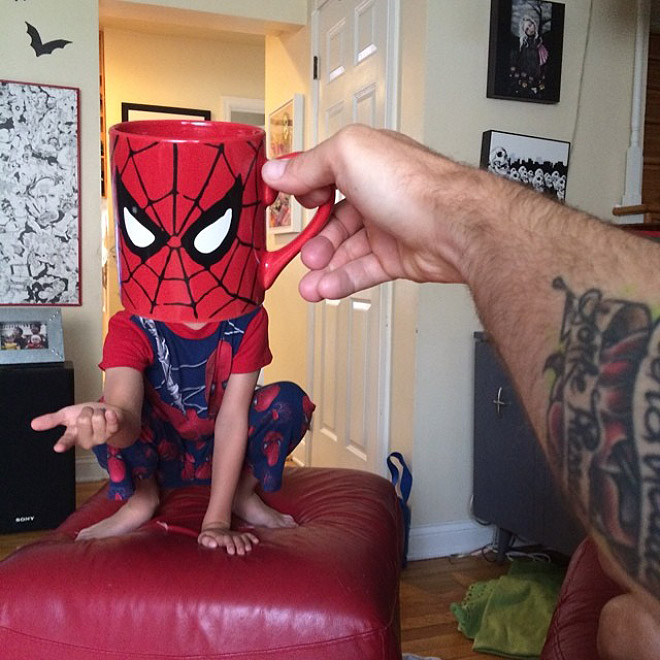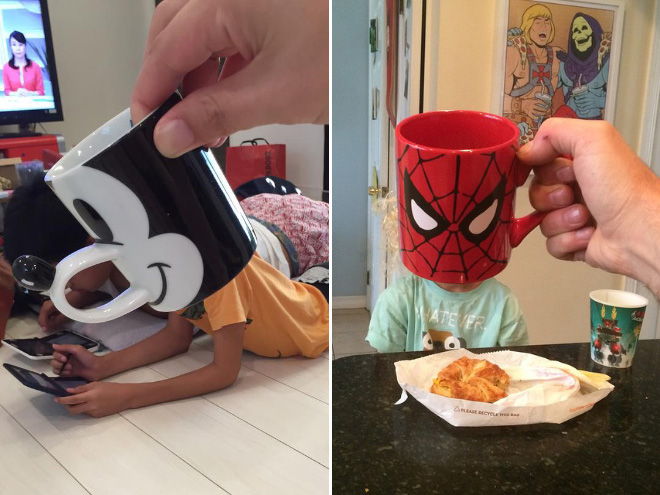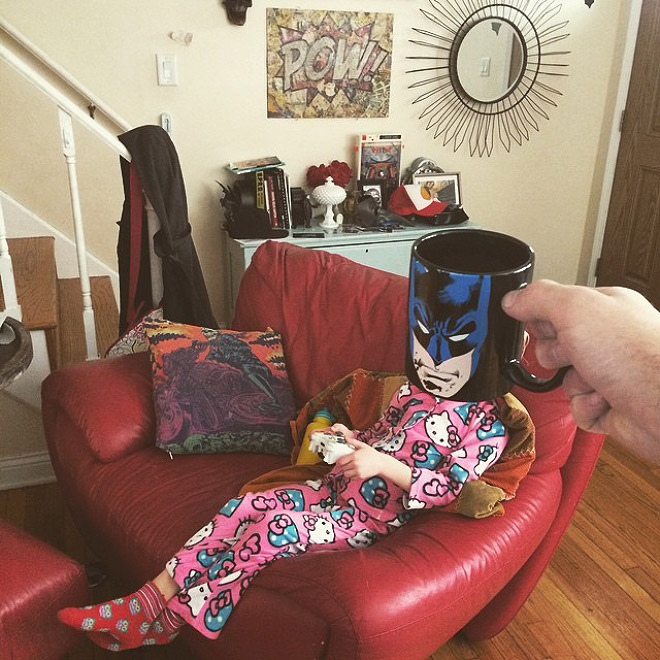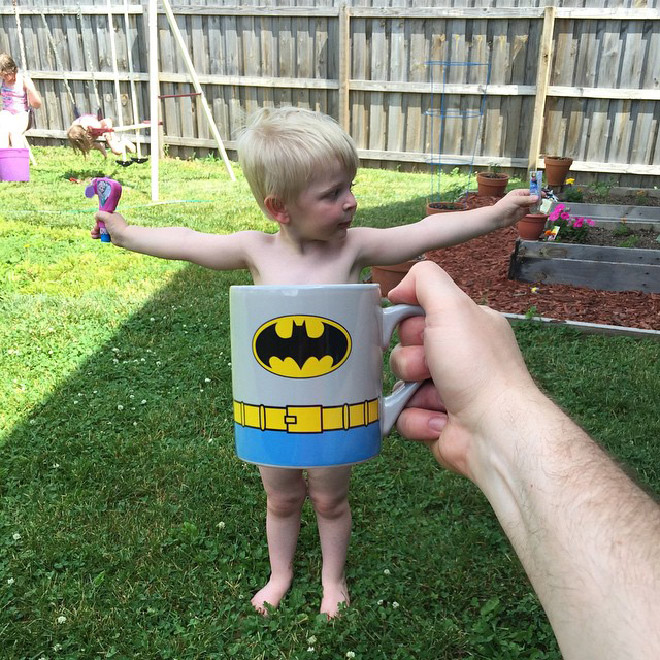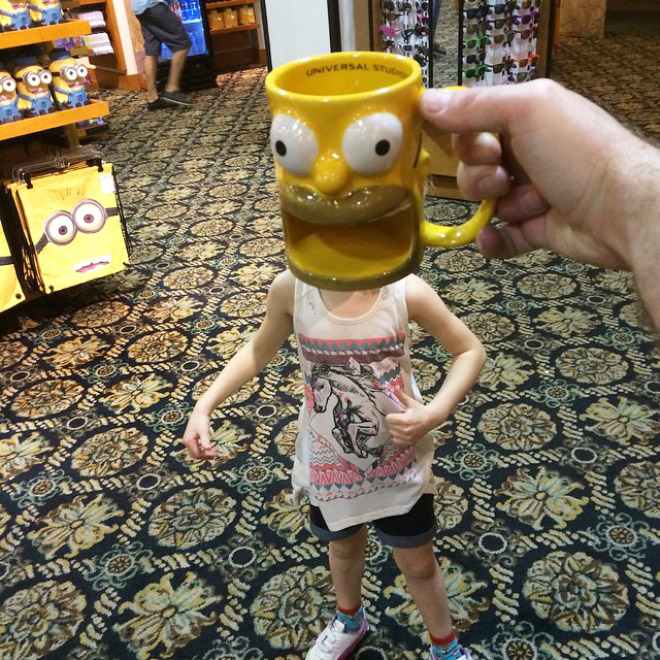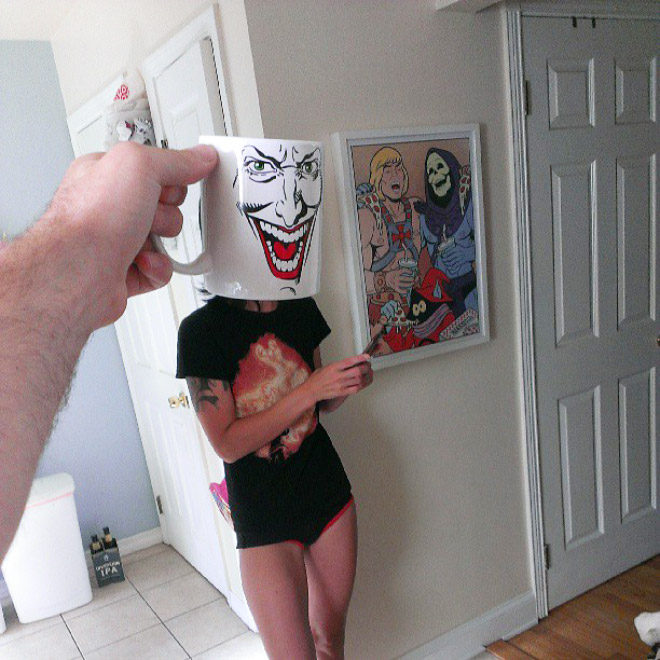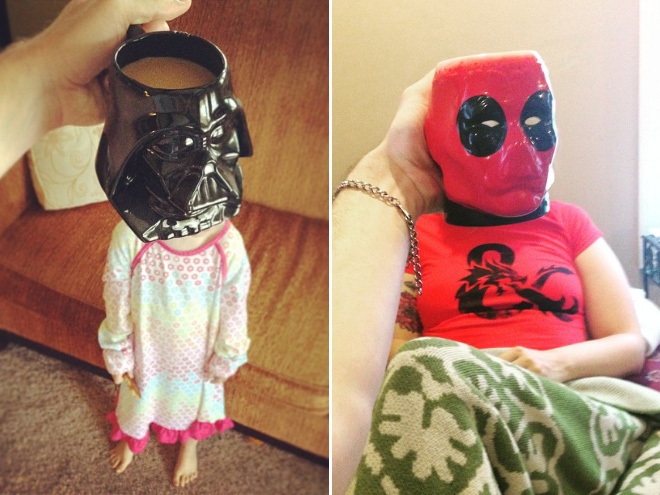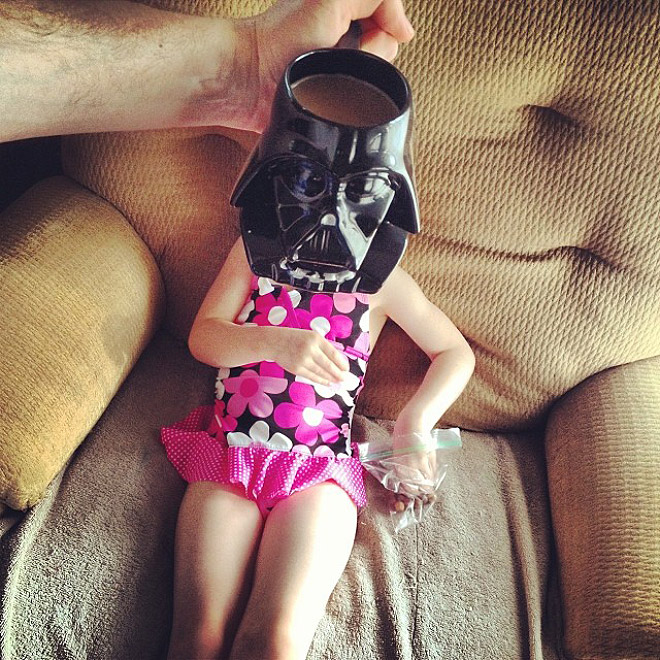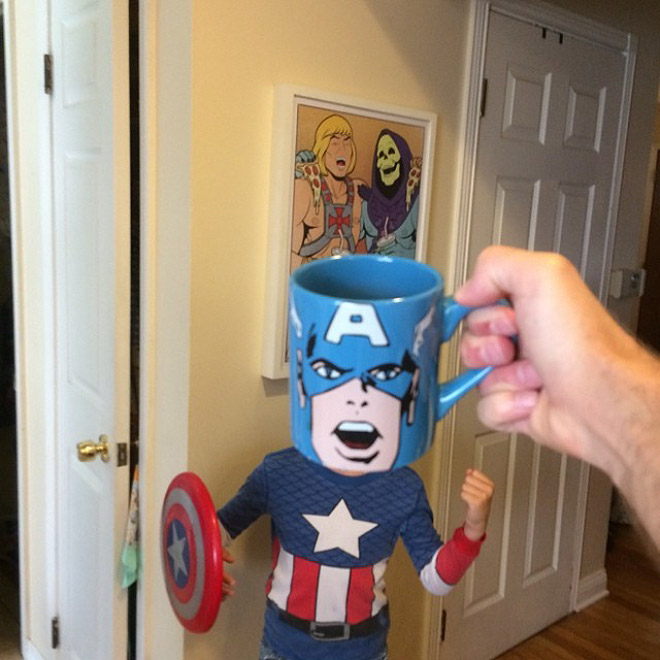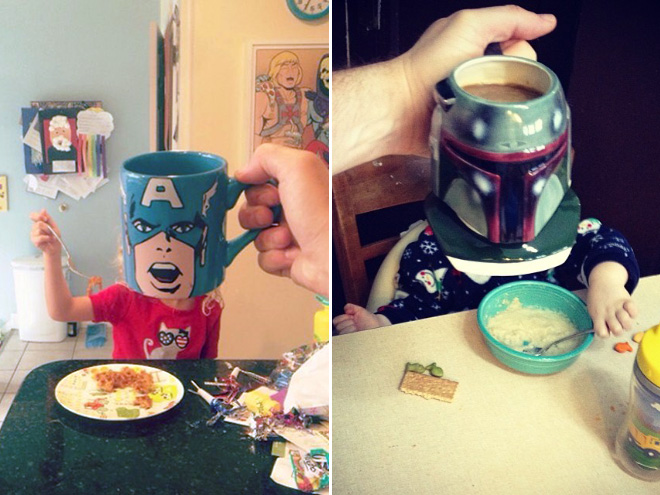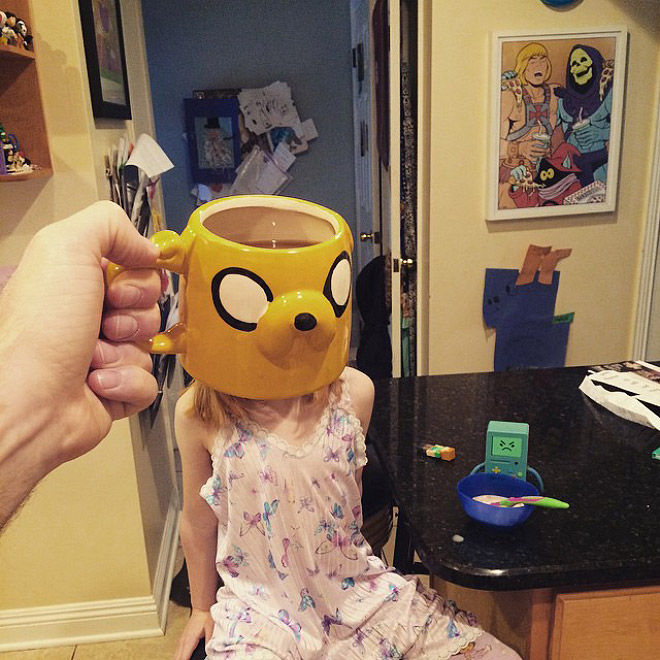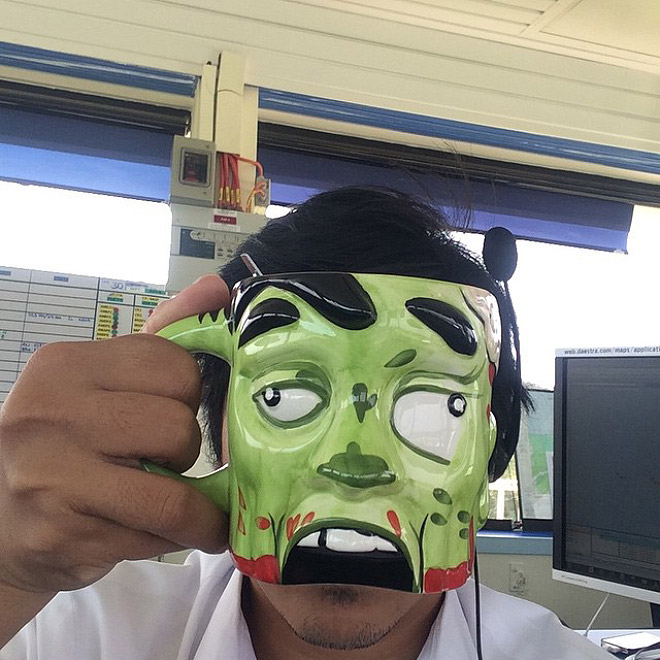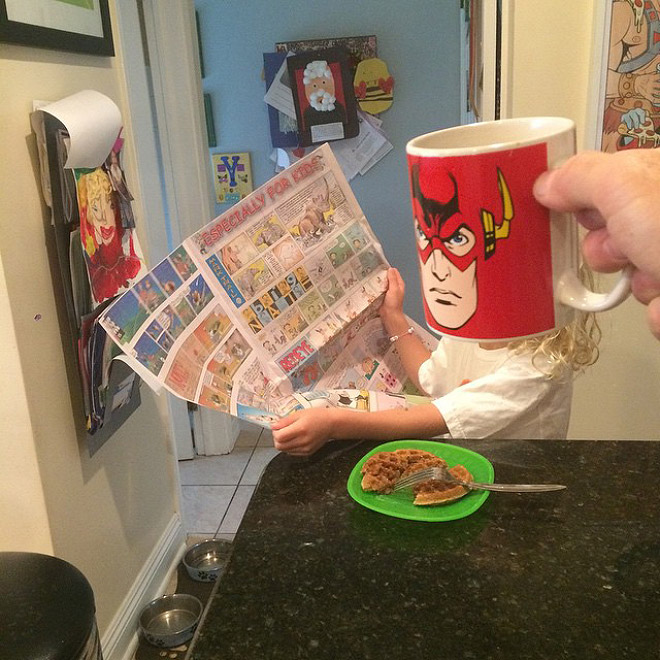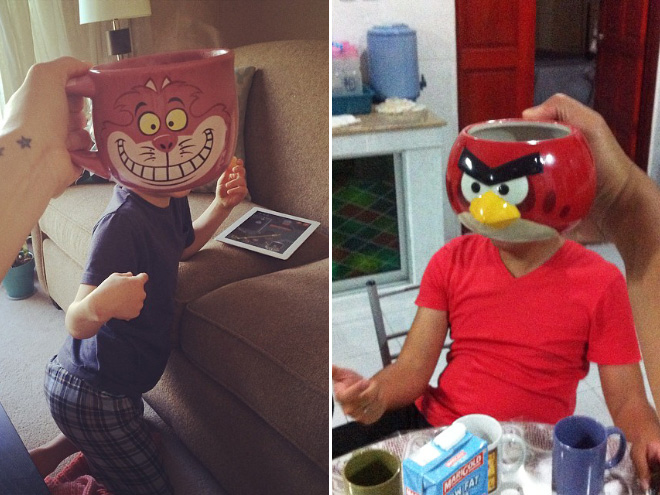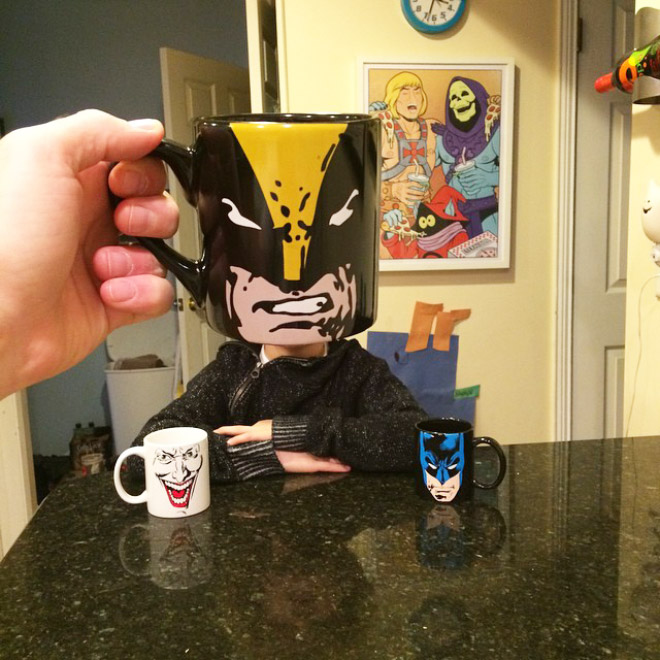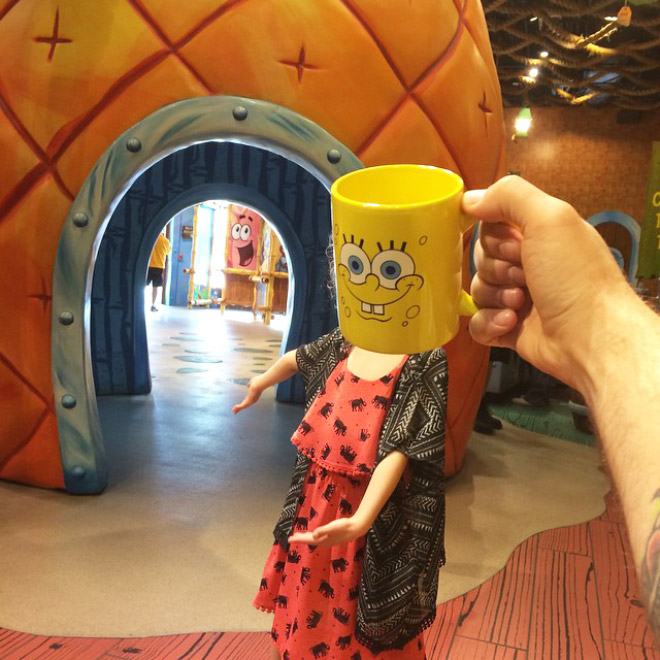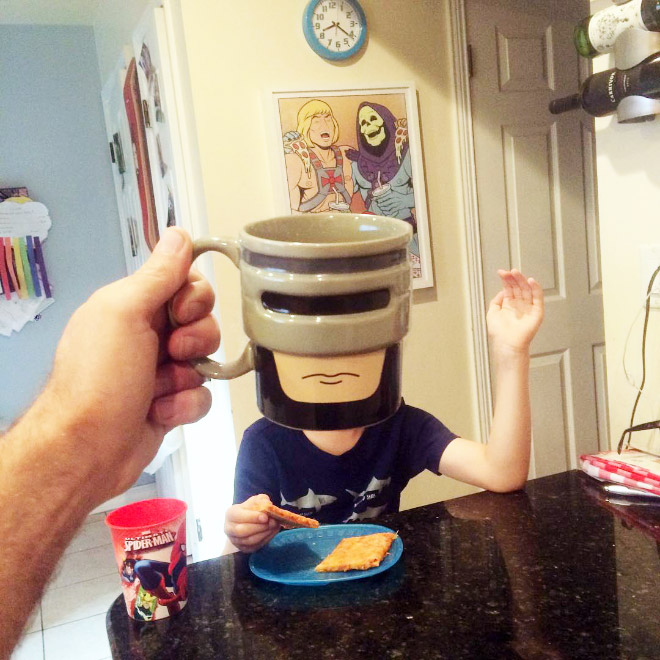 In case you're wondering where to get these mugs, I've managed to locate most of them: Spider-Man, Joker, Hulk, SpongeBob, Angry Bird, Boba Fett, Darth Vader, Deadpool, Homer Simpson, Wolverine, Zombie, Adventure Time, Captain America, Flash, Batman Costume, Robocop.
You scrolled all the way down here! Good job! Keep scrolling!