Rescue goat Polly was suffering from anxiety until one day her owner Leanne Lauricella from Goats Of Anarchy got her a duck costume that changed the goat's life forever. The poor animal is blind, has neurological problems and is severely underweight. Little did her owner know that various fluffy costumes actually help her goat go from anxious and stressed, to all zen and chill!
There's something about costumes that calms her. She goes into a little trance. She just closes her eyes and she's out.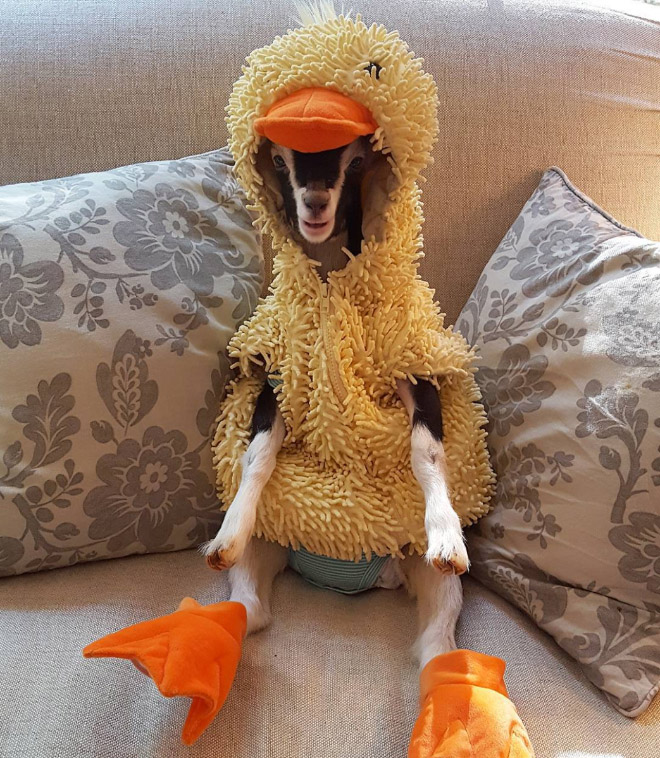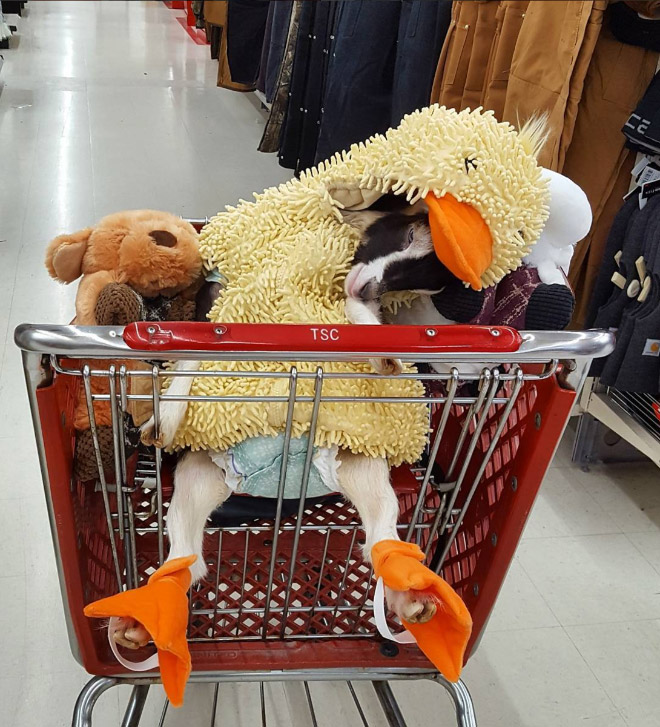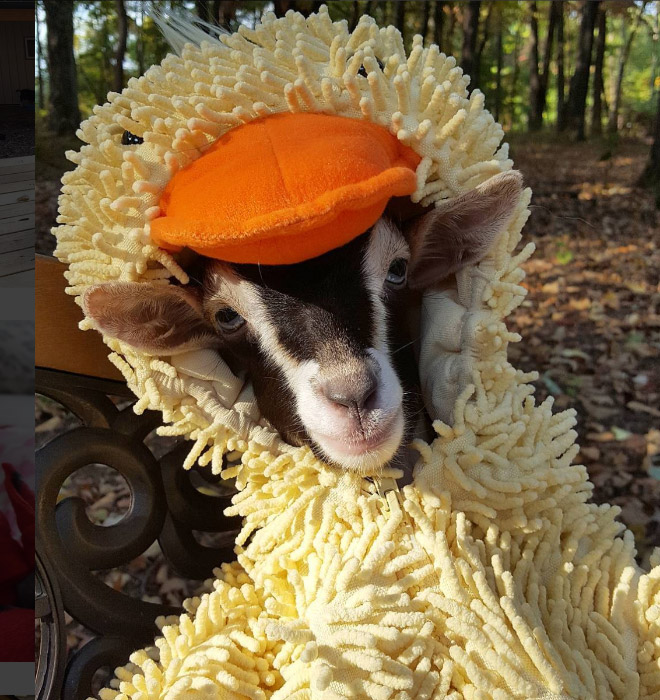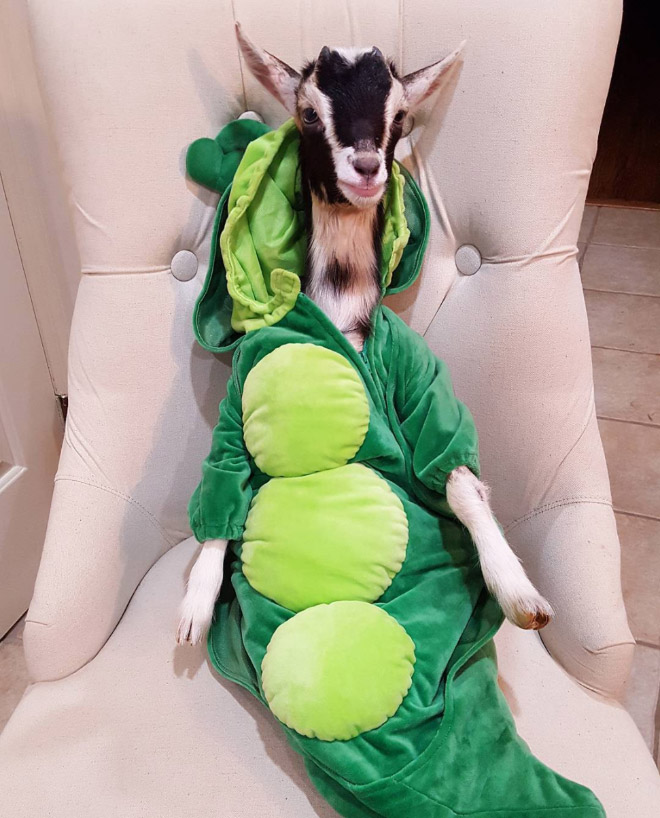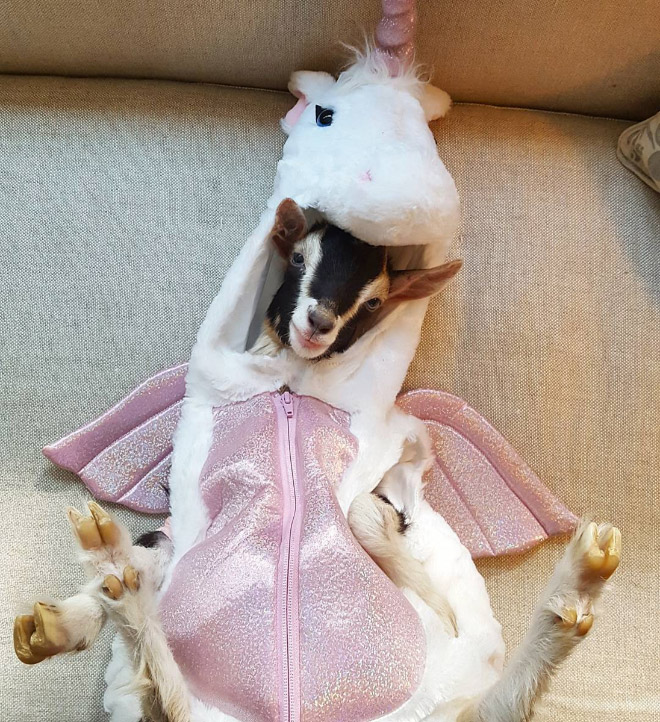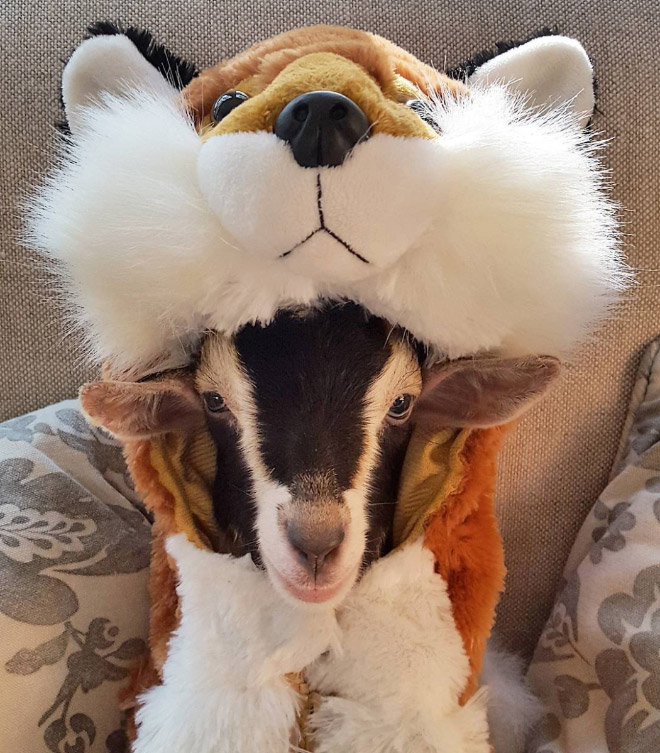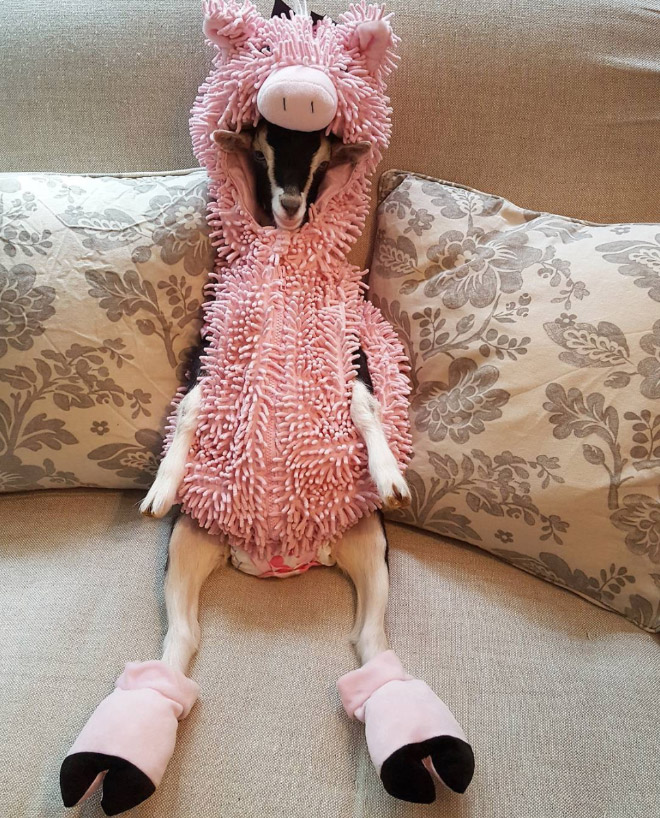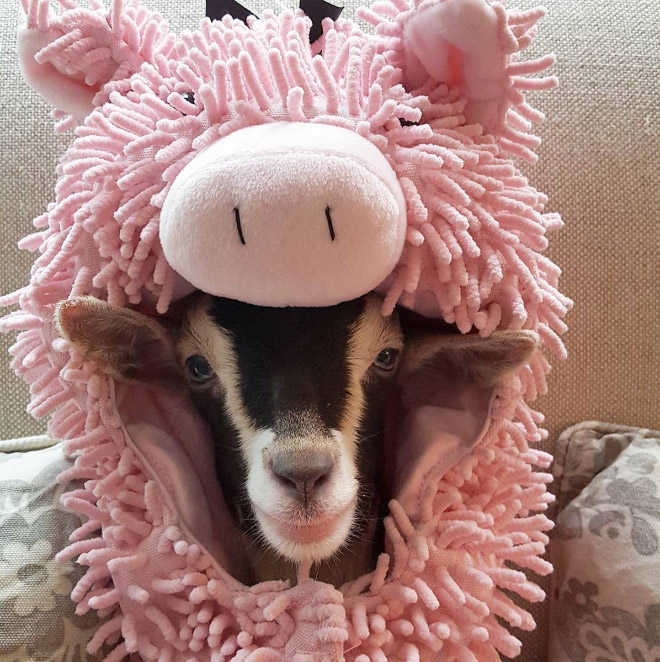 You scrolled all the way down here! Good job! Keep scrolling!